Effective Pest Management Solutions In Addis, Louisiana
In a place like Addis, LA, pest problems typically outweigh the time and expertise that you have to deal with them. Unfortunately, allowing these issues to linger can sometimes lead to serious property damage and health hazards. That's why River City Termite & Pest takes pride in providing high-quality professional solutions at affordable rates for as many Addis home and business owners as possible.
When pest problems put everything that's most important to you at risk, you need access to the following kinds of services:
Same-day and emergency pest services
Free inspections
Technicians that put customer satisfaction above all else
20 years of industry and area experience
Specific, customizable pest control solutions
Pest-free guarantee
You'll never beat a pest-free guarantee from a family-owned and operated business that puts your needs first. Call us today to schedule your free inspection for pest problems on your Addis property.
Residential Pest Control In Addis, LA
As you begin to notice pest problems in your Addis home, it's never too soon to call the pros. Termites will chew through the wooden portions of your home's foundation while other pests can spread dangerous bacteria or parasites all over your property. If you're trying to take care of these problems on your own, then you might be putting your home and family at severe risk.
Why would you risk all the property damage and health hazards when an affordable pest-free guarantee is right down the road? With one phone call, you can schedule a free inspection that provides access to a customizable treatment plan at a low-price (including emergency and same-day pest services). Call us today to get started.
Four Ant-Prevention Tips For Addis Homeowners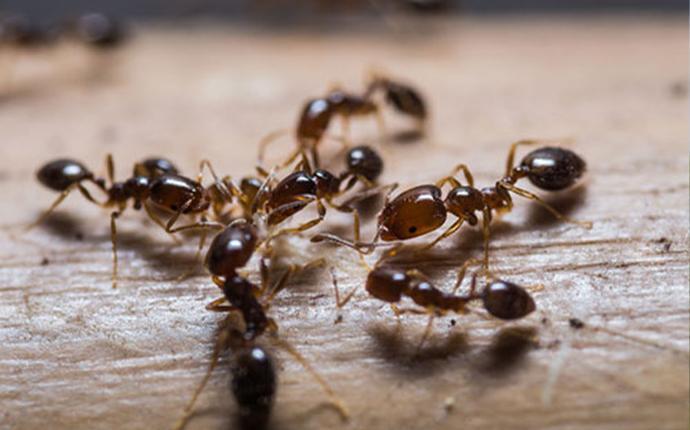 Ant problems will sneak up on you in a hurry, especially in a place like Addis. If you notice ants wandering in and around your home, then it's past time to call the professionals. However, if you're fortunate enough to not have ant problems yet, then there are a few things you can do to avoid attracting ants onto your property:
Seal up any cracks and crevices around the property with silicone-based caulking.
Store food and trash properly both inside and outside the house.
Clean the counters and floors regularly to avoid loose crumbs.
Address moisture issues throughout the property.
While all of these methods can limit your chances of incurring ant problems, these destructive, invasive, bacteria-spreading pests often have a mind of their own. Without professional solutions, there's no guarantee that you won't have to deal with a frustrating and expensive ant infestation in the near future. For the highest quality pest control plans in the Addis area that can keep your home ant-free--guaranteed, give us a call today.
DIY Termite Control Methods To Avoid In Addis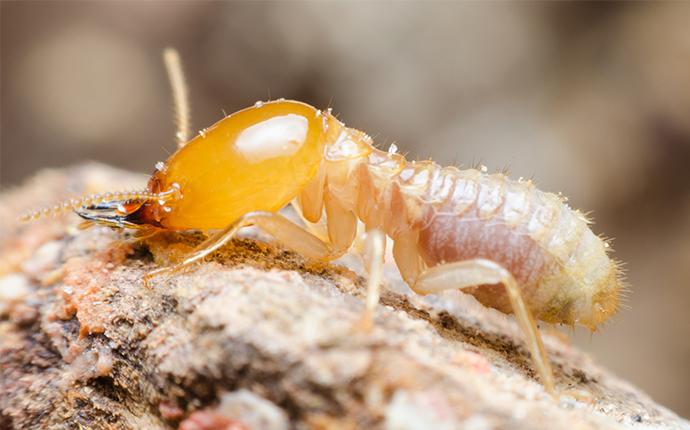 Termites are wood-eating pests that will cause significant damage to your property, over time. You probably won't notice an infestation before it's too late and you've already incurred thousands of dollars worth of damage, so avoiding an infestation in the first place is the best use of your time and DIY methods.
While there are many ways you can limit termite attraction to your home (like controlling moisture problems and replacing moisture-damaged wood quickly), there isn't much you can do once an infestation has begun. Here's our list of the most common DIY termite treatments (and why they don't work in the long run):
Boric acid: this powder will soak into the wood and kill termites on contact, but it leaves a majority of the infestation unaffected.
Vinegar spray: by spraying the opening of a nest, you can control termites significantly. However, most of the time, you'll have no idea where the termites are really coming from.
Over-the-counter bait stations: these solutions will kill termites, but they don't attract them. Unless termites accidentally happen upon the bait station, the pests won't be affected.
For a professional guarantee that can save you thousands of dollars in termite damage, go with the industry leaders in termite care. Call River City Termite & Pest to schedule a termite inspection today.
Commercial Pest Control In Addis, LA
As you become part of the River City Termite & Pest family, you'll realize that we understand how difficult it can be to try and pave your own way in business around here. We also know how important your reputation is in the community and how drastically pests can affect that reputation.
Fortunately for you, with River City Termite & Pest by your side, you'll not only have access to a customizable pest control plan, but you'll also have access to emergency pest control services. This means that we stand by our pest-free guarantee in a way that ensures your customers will never witness a pest problem in your Addis commercial facility. Call us today to schedule your free inspection.
Schedule Your Free Inspection
Complete the form below to schedule your no obligation inspection with River City Termite & Pest Control, Inc..
Affiliations & Accreditations