Pest Management Solutions In Amite City, LA
Amite City is a small city in Louisiana located between New Orleans and Jackson, Mississippi. It's known for its green grasses and maritime traditions, like the annual oyster festival. But our moist climate and southern heat also mean that Amite City is a hotspot for pest activity. Only by learning how you can prevent pests will you ensure that your property isn't overrun.
Residential Pest Control In Amite City, LA
Protecting your home from pests is no small feat. From tiny pests like ants to destructive ones like rodents, pests can find or create ways to get inside your home. While general home maintenance can get you started, the only kind of overall protection you'll find is from expert solutions. At River City Termite & Pest, we offer superior residential pest control from what you can buy in the store or use with at-home methods. Here are some features of our general home pest programs:
Treatments: We'll not only treat the specific areas where you have a pest concern, but we also treat all your baseboards and perform a thorough de-webbing of your property to discourage spiders.
Baits: We install pest baits under every sink in the home, since these areas tend to see the concentration of pests or factors that attract them.
Lawn Treatments: We also apply granular treatments to your lawn, creating an outdoor barrier that stops future pests from getting anywhere near your exterior walls.
To get started on overall pest protection for your Amite City home, contact River City today.
Amite City's Cockroach Control & Prevention Guide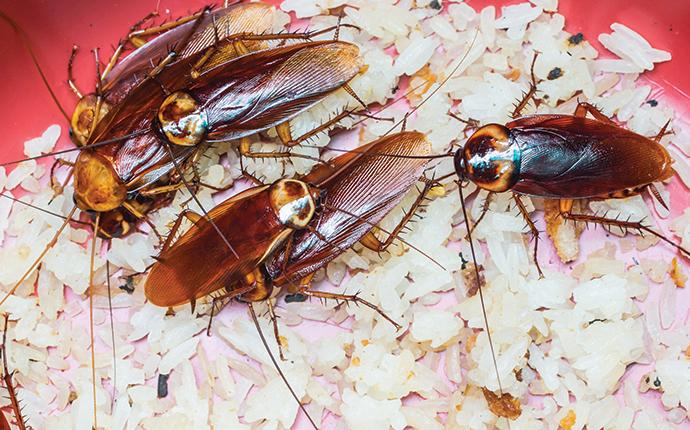 Most people know how gross cockroaches are, but few appreciate just how dangerous they really are. Cockroaches hang out in dirty, germ-ridden places -- both inside and outside of our homes. That's why, when they invade, they track in all kinds of potentially dangerous bacteria. They also can stain your furniture and other pieces of property with their greasy bodies and nasty droppings. That's why it's better to get started on cockroach protection before they have a chance to get inside in the first place. Here are some tips for how to reduce your risk of roaches:
Deep Cleaning: Cockroaches can survive on crumbs, so simply storing your read-to-eat food well isn't enough to eliminate their supply. You also need to deep clean regularly, especially under heavy appliances where cockroaches can squeeze in to reach.
Crack Sealing: Speaking of squeezing in, cockroaches can flatten their bodies to slip in through even slight cracks. That means you need to regularly check your exterior walls for them and seal up any you find.
Inspections: To check that all these factors are being accounted for, you need a trained pair of eyes to check your property. Contact River City Termite & Pest to schedule an inspection.
Treatments: Of course, professionals can also offer you thorough treatments that eliminate cockroaches and protect against future infestations.
Don't let cockroaches invade your property, turn to River City Termite & Pest to get started on pest control today.
What Attracts Earwigs To Homes In Amite City?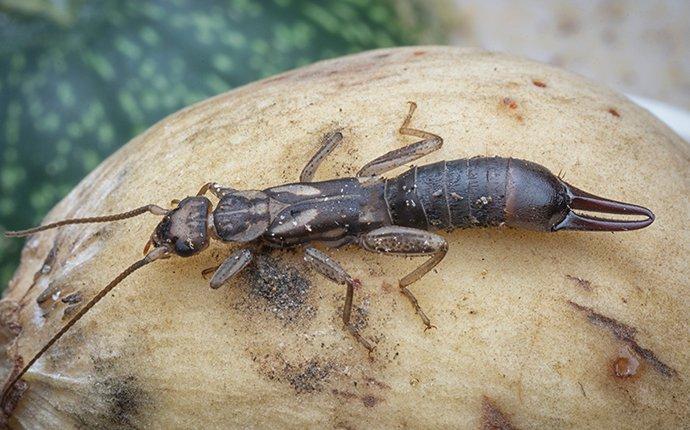 Earwigs are another common pest that invades homes and businesses. While they aren't nearly as dangerous as their rear pincers might suggest, they can still be a huge nuisance and no bug is a good bug to have around your property. That's why it pays to know what attracts earwigs to a property in the first place, so you can reduce these factors:
Landscaping: Earwigs don't use those pincers to break the skin. Instead, they use them to traverse grass and leafy foliage. That means overgrowth around your yard looks attractive to them and many other pests.
Moisture: Another thing that attracts many kinds of pests is moisture. Proper drainage around your yard is important, as is addressing areas inside where water pools or hangs in the air.
Honeydew: No, not the fruit. We're talking about the sugary byproduct of aphids and other garden pests, which attract earwigs and other insects from far around.
To make sure all these factors, and more, are being addressed around your property, contact River City Termite & Pest today.
Commercial Pest Control In Amite City, LA
Business owners tend to plan for every eventuality. You have to in order to run a successful business, after all. But one of the most overlooked aspects of protecting your property from loss is proper pest protection. From the damage they cause to the diseases they can expose your workforce too, pest problems can harm your profit margins, too. That's why it's crucial to turn to experts for overall protection for your business. At River City Termite & Pest, we provide service to the following types of facilities and others:
Office Buildings
Schools
Daycares
Industrial Sites
Churches
College Dormitories
If your business isn't one of these kinds, we may still be able to help. Even if you're not aware of a pest problem, they may still be there. Don't wait to act, contact the experts at River City today.
Schedule Your Free Inspection
Complete the form below to schedule your no obligation inspection with River City Termite & Pest Control, Inc..
Affiliations & Accreditations