Effective Pest Management Solutions In Baker, LA
Located in the northern section of East Baton Rouge Parish, Baker, LA, is a fantastic city to call home. With many well-maintained parks and a beautiful zoo that boasts over 1,500 animals, the city of Baker has something for every member of the family to enjoy. At River City Termite & Pest Control, we want you to be out and enjoying all that our beautiful city of Baker has to offer, not worrying about rodents, termites, or other pests tormenting your home.
Luckily, Baker property owners do not have to face these pest pressures alone. With over 20 years of experience, the professionals at River City Termite & Pest Control will deliver expert pest control solutions to keep your home or business pest-free.
Residential Pest Control In Baker, LA
As a family-owned business, we understand the importance of spending time with family. We don't want this quality time to be disrupted by the presence of unwanted pests. Regardless of what pest may attempt to invade your Baker, LA, home, the River City Termite & Pest Control team has the experience and skill to eliminate them.
We are proud to offer a comprehensive general pest control plan as well as specialty services guaranteed to take care of any of your unique pest control needs. Only the safest and most effective products and methods are utilized by our team because we understand the importance of keeping your family safe and healthy.
Our general pest control plan is designed to protect your home from common household pests. This service is conducted quarterly and includes a thorough inspection of the property as well as our six-step general pest control process. This process incorporates the use of strategically placed bait systems, de-webbing services, and granulating your yard.
Some pests are more challenging to eliminate, and therefore require more specialized and advanced pest control techniques. These specialized pest control services include:
Termite control

New construction termite treatments

Wood-destroying insect reports (WDIR)

Mosquito control

Flea control

Cockroach control

Spider control

Rodent control

Bath trap service
At River City Termite & Pest Control, we strive to provide our Baker, LA, community with unrivaled customer service. We guarantee all of our pest control services, so you can rest assured that if for any reason you are unsatisfied with services or if pests return, we will come back to re-treat and make sure the problem is 100% taken care of.
We look forward to working with you to meet your unique home pest control needs.
All The Ways Baker Homeowners Can Avoid Cockroaches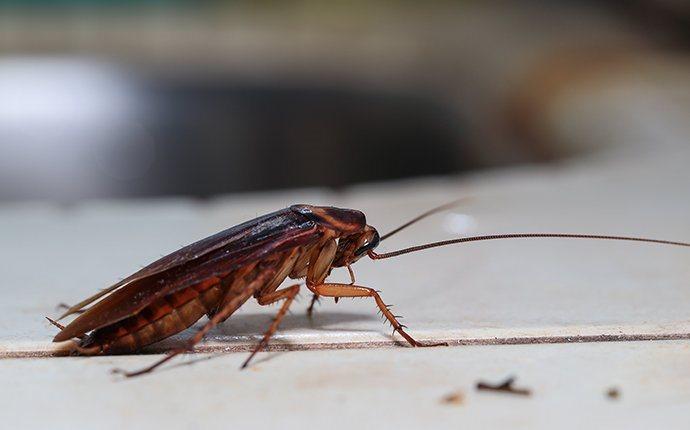 Cockroaches are vile pests and their presence is a significant health risk. Not only are they known to cause asthma and allergies in children, but they also carry and spread over 30 types of bacteria, six species of parasitic worms, as well as seven other human pathogens that will make you ill.
Fortunately, there are some steps you can take to mitigate cockroach problems on your Baker, LA, property. Cockroach prevention tips include:
Maintain a clean and sanitary environment by keeping crumbs and clutter off of your counters and floors, and avoid leaving dirty dishes in the sink.

Store food, including pet food, in airtight containers.

Seal cracks and holes to keep cockroaches from entering your property.

Vacuum at least once a week.

Keep crawl spaces well ventilated to prevent moisture build-up.
Following these tips will greatly reduce your risk of a cockroach infestation, but sometimes they still make their way into your home. In these instances, professional services are needed to fully eradicate these disgusting pests from your home. Contact us today for our cockroach control services.
At River City Termite & Pest Control we have over 30 years of experience in getting rid of unwanted pests for the residents of Baker, LA. Our expert team has the knowledge and tools necessary to fully eradicate any pest infestation from cockroaches to rodents. We know how important the health and safety of your family is to you and we look forward to working with you to achieve and maintain a pest-free home.
DIY Rodent Solutions To Avoid In Baker, LA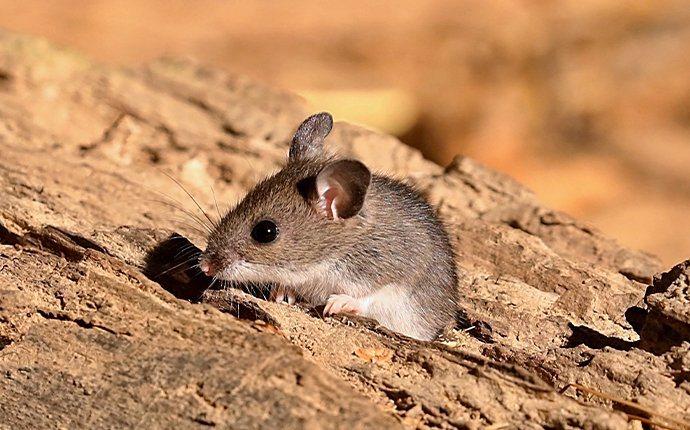 Many people believe that DIY solutions are the cheapest way to solve a problem. When it comes to rodent control, DIY solutions are thought to save you money, but in the end, all of the failed attempts just add to the frustration and financial cost.
Some of the most common DIY rodent control techniques involve setting different types of traps like traditional snap traps, glue boards, or humane traps that catch the rodents alive to be released elsewhere. These traps can be effective if strategically baited and placed in the proper areas. This requires a knowledge of rodent behavior that may not be commonly known. The use of rodent traps also requires homeowners to check the traps frequently and dispose of the carcasses. When using the humane traps, you will need to release the rodents in an area that guarantees they will not find their way back into your home. This exposes you to countless bacteria, diseases, and failures.
Other typical DIY rodent control options rely on the ingestion of poisons. These poisons are a particularly bad idea not only for your family pets but other animals in the neighborhood as well. When the rodent ingests the poison, it eventually dies elsewhere. These poisoned pests are now a danger to your cats and dogs who may try to chase and eat them, as well as birds and other predatory animals in the area. You also have no way to track where the poisoned rodents eventually meet their demise, which means they may be decomposing somewhere in your home unseen.
The best way to protect your home against rodent infestations is to make sure they aren't able to gain access and keep food sources stored in airtight containers. If you suspect that your home has a rodent problem, save yourself the time and money and get it handled the right way the first time by calling on our expert team at River City Termite & Pest Control. We are fully licensed in the state of Louisiana to eliminate rodent problems and we have been helping people like you in the city of Baker for over 30 years. Our knowledge and expertise allow us to solve all of your pest problems the right way, the first time. If for some reason you aren't satisfied or if pest problems reoccur, our services are guaranteed and we will come back out to re-treat at no additional cost.
We look forward to keeping your property rodent-free in Baker, LA.
Commercial Pest Control In Baker, LA
As a local business, we understand the importance of providing the highest level of customer satisfaction and exceptional customer care. That's why our team of experts will use their experience and vast knowledge of area pests to keep your property free of insects, rodents, and other pest pressures.
Pests have no business in a commercial setting and they put your employees, customers, facilities, inventory, and reputation at risk. Our experts at River City Termite & Pest Control have the expertise and skill to eliminate and control your company's unique pest problems. Some facilities we currently service include:
Office buildings

Schools

Daycares

Industrial sites

Churches

College dormitories
All commercial services are performed on a recurring basis that is customizable to fit your specific needs and budget. These services include inspecting all accessible areas, treating any pest issues we find, placing baits under all sinks, application of an exterior perimeter treatment, and lawn treatment if applicable. We will always notify you of our impending arrival so that there are no surprises.
We are fully licensed in the state of Louisiana to perform pest control, rodent control, termite inspections, and termite treatments. We offer emergency and same-day services as needed and all of our work is guaranteed!
We look forward to helping you maintain a safe and pest-free commercial environment!
Schedule Your Free Inspection
Complete the form below to schedule your no obligation inspection with River City Termite & Pest Control, Inc..
Affiliations & Accreditations