Baton Rouge, LA Pest Control Services
Our vibrant city of Baton Rouge is located right along the beautiful Mississippi River. As the capital of Louisiana, we have the history, landmarks, and attractions that bring visitors from near and far. We also have some attractants that aren't as great for tourism. Sources of moisture, shelter, and food are lurking around town, and nuisance pests want in. These intruders are eager to get onto your Baton Rouge property, which means that an infestation is a real possibility. Infestations pose a multitude of dangers, which is why you need dependable protection.
River City Termite & Pest is southeastern Louisiana's number one source for quality pest control services. Since 2007, we've been servicing homes and businesses from Baton Rouge to the Northshore, protecting properties from the many dangers of nuisance pest activity. As a family-owned and operated company, we prioritize treating all of our customers like they're part of the family. We offer a variety of general and specialty pest services for both residential and commercial properties. As proud members of the NPMA (National Pest Management Association) and the LPMA (Louisiana Pest Management Association), we hold ourselves to the highest standards. Our pest-free guarantee promises lasting results. Contact us today to hear more about our services and affordable rates.
Residential Pest Control In Baton Rouge, LA
Baton Rouge is a great place to own a home; it's a shame that nuisance pests have to ruin all of that. Household pests cause widespread contamination and damage, putting you and the ones you love in harm's way. Protecting your property from an infestation can be a lot to handle, which is why River City Termite & Pest is here to handle it for you.

We offer reliable residential pest control services that Baton Rouge residents can count on. Our general pest control process starts with a consultation in which we inspect and identify all problem areas. We then perform the necessary interior and exterior treatments to target the infestation and eliminate any conducive conditions. Our follow-up services are scheduled every quarter to make sure your home remains pest-free moving forward. Reach out to us today to set up your free inspection.
Signs Of Rodent Activity To Look Out For In Baton Rouge, LA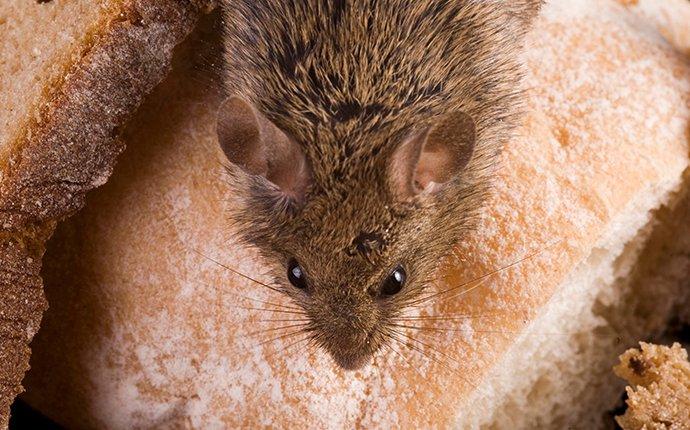 No one wants to discover rodent activity on their property. These nuisance pests are highly unsanitary, leading to widespread contamination that puts your health in danger. It's essential to be able to identify signs of a rodent infestation so that you can address the problem as soon as possible and prevent it from spreading any further. Here are some common indications of rodent activity:
Droppings around active areas.

Holes chewed through floors and walls, creating entry points into the home.

Signs of chewing on food packaging.

Marks of rubbing and gnawing where they travel along walls.

Nesting materials like shredded paper, fabric, dried plant matter.

Nightly scampering and scratching noises coming from inside walls and along floors.

Urine odors that leave a strong musky scent.
If you notice any of these signs, the best thing you can do is call River City Termite & Pest right away. Our rodent control and prevention services are proven to successfully eliminate mice and rats from your property and put the necessary measures in place to keep them out in the future.
Dangers Of Termites On Your Baton Rouge, LA Property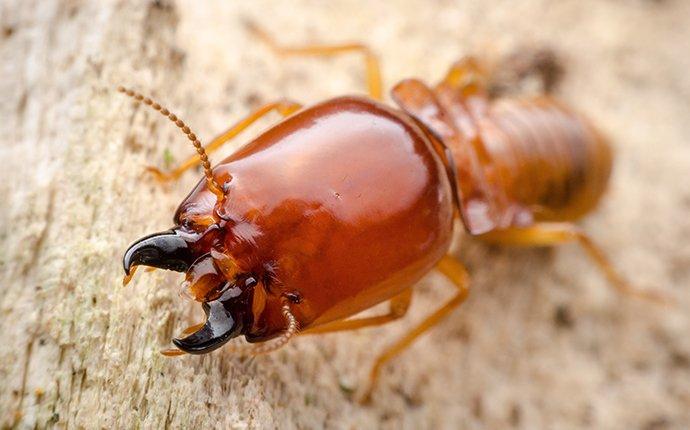 What termites lack in size, they make up for in destructive power. These nuisance pests eat through the structural wood on your property, weakening its construction and compromising the safety of the building. Because termites eat all day every day, the scope of the damage can be hard to handle.

The NPMA estimates that home and business owners spend around five billion dollars every year on termite damage and prevention costs. That's a lot of money, especially when you add that most homeowner insurance plans don't cover termite damage.

Not only is termite damage devastatingly costly, but it also puts you and everyone inside your structure in harm's way. The only effective way to deal with termites is ongoing services from the professionals. Call River City Termite & Pest to hear more about our service options and pricing.
Commercial Pest Control In Baton Rouge, LA
Baton Rouge is a pretty busy commercial location. There are so many businesses, each of them filled with various pest attractants. The abundant sources of food, water, and shelter around your facility draw pests from the outside, meaning your business is at risk for infestations. An infestation is every business owner's nightmare. It can destroy your entire operation, including the property itself, the people inside of it, and your reputation.

To effectively protect your business from the genuine threat of an infestation, your best bet is to contact the pest professionals. River City Termite & Pest provides thorough commercial pest control management services to a long list of facilities. Whether you run an office building, a school, an industrial site, or a church, we can guard your property against pests all year long. Call us for a detailed estimate today.
Schedule Your Free Inspection
Complete the form below to schedule your no obligation inspection with River City Termite & Pest Control, Inc..
Affiliations & Accreditations