How To Get Rid Of Subterranean Termites In Baton Rouge
January 15, 2022
Subterranean termite treatment in Baton Rouge is essential if you want to get these destructive pests off of your property for good. Read on for tips and advice on termite removal on your Baton Rouge property.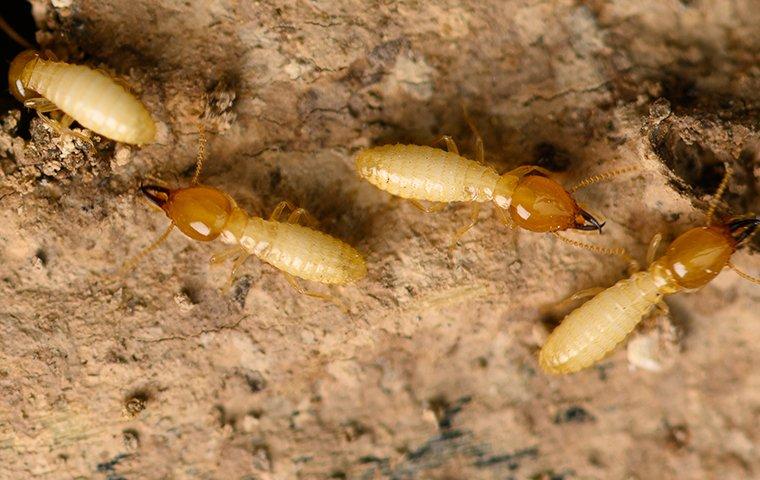 Understanding Subterranean Termites
Subterranean termites are small and oval-shaped and range in color from tan to brown. They prefer to live in underground colonies but will often cross into homes searching for moist or damaged wood to tunnel through. These termites can cause serious damage to your home or business as they continually tunnel through the structure's internal wooden areas, something that will create a costly repair bill. On average, termites cause Americans an estimated five billion annually in treatment and repair costs.
Dealing With A Termite Infestation In Your Home
While you may be tempted to deal with a termite infestation in your home all by yourself, this is not the best way to approach termite removal. In most cases, individuals will use over-the-counter termite treatment chemicals or other basic DIY methods to try and combat a termite infestation; this is often less than effective as most store-bought termite treatment products are hit or miss.
It can also be difficult for individuals to get the products as deep into their house as needed to fully eradicate a termite infestation; this is especially true in larger or widespread termite infestations.
Additionally, dealing with chemicals yourself may not be the best option if you don't have experience applying pest control products and aren't sure where to begin. Now is the time when the termite specialists for your Baton Rouge property at River City Termite & Pest Control can step in to help you protect your home or business from these pests.
Termite Prevention in Baton Rouge
Before we can discuss how to get rid of termites, you need to learn how to make your Baton Rouge property less attractive to termites. The following steps can help you with termite prevention in Baton Rouge.
Address moisture issues around your property, especially those that may be damaging the wood inside your house or flooding your yard, as moisture is a major termite attractant. You should also work to keep gutters clear, as this will help with drainage.
Keep your yard clear of debris such as tree stumps and branches, and store woodpiles at least 20 feet from your home to reduce areas termites will move to. You can also place a barrier of rocks between any soil and the wood on your property to make it harder for termites to cross into your home.
Check potential entry points like those around water and utility lines. Seal up these areas tightly to prevent termites from entering your house.
Investing in ongoing pest control is one of the best ways to prevent termites. Our professionals can help perfectly protect your property and catch any potential termite issues before they cause major damage.
Subterranean Termite Treatment in Baton Rouge
If you want to know how to get rid of termites for good, you should contact termite specialists for your Baton Rouge property. Professional assistance will help you handle any termite infestation with ease, effectiveness, and safety and will ensure that termite removal is virtually stress-free. Contact River City Termite & Pest Control, Inc. at the first sign of a termite problem or to schedule a termite inspection of your property.
Previous
Next