Effective Pest Management Solutions In Brusly, LA
Humidity is a part of life here in Brusly, LA. It can make spending time outdoors less enjoyable and it also provides pests with an environment in which they thrive. Given this, local home and business owners need to be prepared for pests all year long. With River City Termite & Pest by your side, you can rest assured that your home or business is in safe hands. You can count on our residential and commercial pest services to keep your home or business safe from pests and the various threats that they pose. If you would like to learn more about how our services work, continue reading. Or, if you are currently facing a pest infestation, contact us to receive a free quote.
Residential Pest Control In Brusly, LA
When you partner with River City Termite & Pest, you get a six-step residential pest plan that will eliminate current pests from your home and help to prevent future infestations. We begin by discussing what you've been experiencing so that we can address these issues first. Following this, our process includes:
Treatment of all baseboards
Bait stations under sinks
Thorough de-webbing and perimeter treatment of the exterior
Check and treat any mounds found in the yard
Granules for the yard
We also offer quarterly pest services to ensure your home remains pest-free throughout the year. To receive your free quote, contact River City Termite & Pest today.
What Brusly Homeowners Ought To Know About Flea Control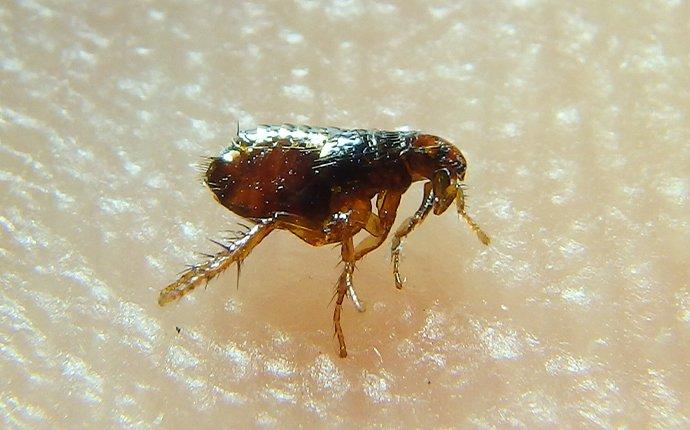 Fleas are small parasitic pests that feed on the blood of mammals. In doing so, they have been known to transmit harmful diseases to both humans and our pets. Therefore, it is important to take the necessary measures to limit your exposure to fleas around your home and yard. To do so effectively, you need to make the property less hospitable to both fleas and the wildlife that carries them. This includes:
Install protective fencing around vegetable gardens.
Keep outdoor dining areas free of spills, trash, and food debris.
Pick up any uneaten pet food after your pet has finished eating.
Store trash in bins with tight-fitting lids.
Keep your lawn well-manicured.
Trim back any vegetation around your property.
Talk to your vet about flea medication for your pets.
If you do find yourself dealing with a flea infestation around your home, don't hesitate to contact the professionals here at River City Termite & Pest. Don't let fleas threaten the health and safety of your family and pets. Give us a call today to get started with a flea control program that works for you.
Four Steps To Managing Mosquitoes In Your Brusly Backyard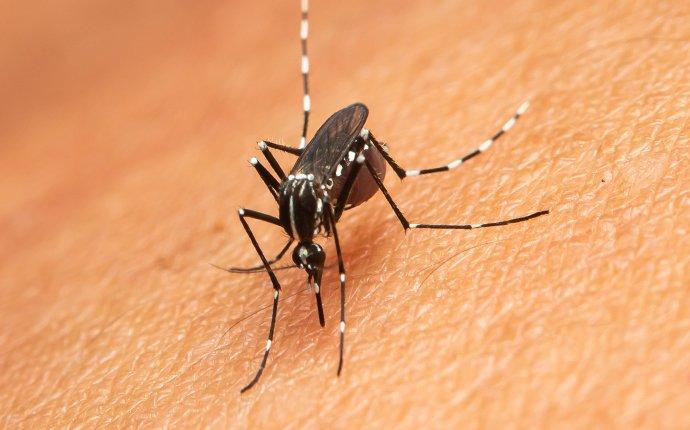 Mosquitoes are small fly-like insects that can feed on the blood of animals and humans alike. Despite their small size, they are considered to be one of the most dangerous animals on the planet thanks to the number of harmful bloodborne illnesses they are known to transmit. Given this, Brusly homeowners need to take preventative measures to lower mosquito populations around their homes. This includes:
Fill in low-lying areas and holes in the ground that might collect rainwater.
Store lids and other containers upside down to keep them from collecting water.
Ensure gutters are free of debris to prevent pooling.
Keep your lawn well-manicured and trim back any vegetation around your property.
You should also consider partnering with the professionals here at River City Termite & Pest for mosquito control solutions that you can count on. Don't let mosquitoes prevent you from enjoying your own backyard. Give us a call today to get started with effective mosquito control solutions for your home.
Commercial Pest Control In Brusly, LA
Pests are bad for business no matter what line of work you are in. They can harm employees and customers, damage inventory, and damage your reputation. To keep your business running as smoothly as possible, you need effective commercial pest solutions from River City Termite & Pest.
We begin by speaking with you, the business owner, to get a better understanding of what exactly you've been experiencing. We will then treat all areas where active infestations exist. Following this, we treat the entire perimeter, baseboards, and place rodent bait stations under sinks. Finally, we will treat your lawn with granules if necessary.
All of our commercial pest services have customizable recurring services that meet your needs and budget. That means we can come back to re-treat your property once a week, month, or quarter so that your business remains pest-free. Contact us today to learn more about our commercial service offerings.
Schedule Your Free Inspection
Complete the form below to schedule your no obligation inspection with River City Termite & Pest Control, Inc..
Affiliations & Accreditations