Effective Pest Management Solutions In Bush, LA
Located just along the border of Louisiana and Mississippi, the small town of Bush is home to locally-owned businesses, good schools, and a community that is very close-knit. The area experiences a significant amount of humid warmth over the course of the year, which makes it enjoyable for time spent outside and on the water. However, these conditions also pave the way for common area pests like mosquitoes, cockroaches, and wildlife. Luckily there's an answer.
For over two decades, River City Termite & Pest Control has been dedicated to keeping the businesses and homes of Bush free from pests, no matter the time of year. We're committed to our client's satisfaction, which is why we have a pest-free guarantee, tailor our treatments to your needs, and always offer affordable pricing. If pests are nagging at you, contact us today!
Residential Pest Control In Bush, LA
Since 2007, River City Termite & Pest Control has been helping homeowners of Bush keep their properties safe and pest-free. We understand that when pests infestations happen in your home, they are stressful and costly. That's why our emphasis has always been on providing affordable, cutting-edge pest control. We make it our mission to ensure pests are never a problem for you.
River City Termite & Pest Control, can either provide ongoing service, which is geared at keeping your home pest-free 365 days a year, or we can provide you pest-specific services for pests like termites, spiders, and bed bugs. Either way, when you choose River City Termite & Pest Control, you have a team that's on your side and that is dedicated to providing you with only the safest, most effective treatments. Contact us today for more information on how we can help keep your home free from pests.
Difference Between Mice And Rats In Bush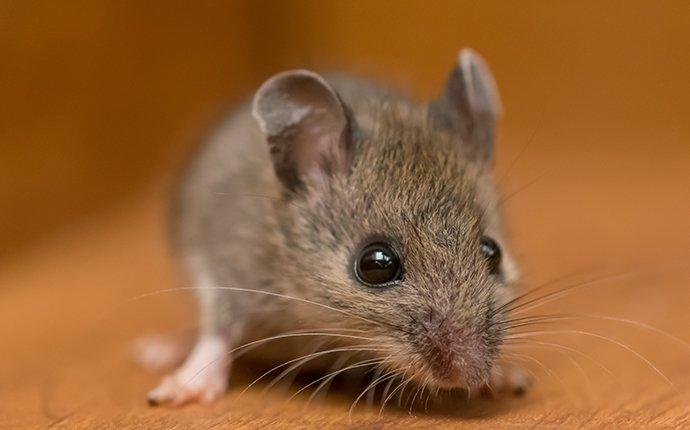 Rats and mice are two common pests in Bush that homeowners may encounter at one point or another. And though they share characteristics like being nocturnal rodents, there are several ways in which they differ. Here are a few things to look for when you're trying to differentiate between the two:
Mice are more petite than rats and also have smaller, softer features.

Rats are swift climbers, which means that they may reach ceilings, whereas mice tend to stick to ground level or countertops.

Mice can produce nearly 120 pups each year, while rats breed less frequently, producing about half that amount.

Mice don't want much to do with humans but rats can be more aggressive and are more likely to bite.
Whether you have a rodent problem on your Bush property or are looking to prevent one, the safest, most effective way to handle them is with professional assistance from River City Termite & Pest Control. Contact us today for more information on our rodent control.
Five Easy-To-Spot Signs Your Bush Home Might Have Termites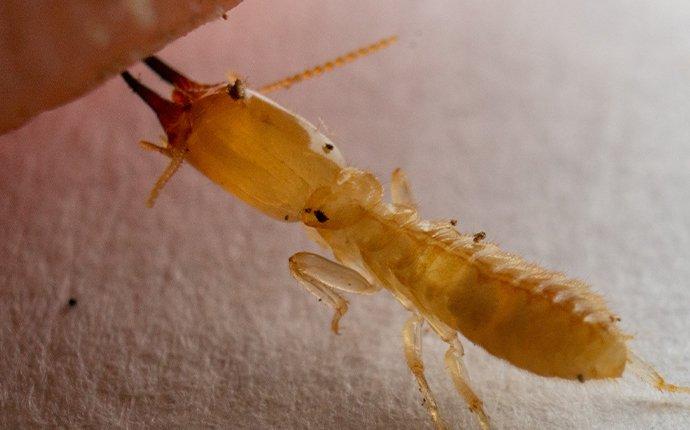 Termites are a nearly invisible pest that costs American homeowners billions of dollars in damage each year. Because they tend to work in areas that people either can't reach or rarely visit, they can go undetected for years.
That said, here are five signs to be on the lookout for, which will help you determine if you have active termites on your Bush property:
Bubbling paint and wallpaper or blistering wood

Tight-fitting doors and windows

Hollow sounding walls

A musty, mildew-like odor

Termite swarmers or their shed wings
Monitoring for termite action is imperative, as is catching any of the warning signs as early as possible. So whether you're looking to take preventative measures or need professional assistance removing a termite colony from your Bush home, contact River City Termite & Pest Control, it's what we do!
Commercial Pest Control In Bush, LA
When pests happen to your business they can be extremely detrimental to your bottom line and your reputation. Not only are infestations a hassle to deal with, but they are also potentially dangerous for your customers and employees. That's why River City Termite & Pest Control is here. For over two decades we've been dedicated to keeping pests out of Bush businesses and rectifying infestations swiftly and effectively when they do happen.
Whether you're running a school, office building, industrial site, or more, we will work with you to find solutions that are custom-tailored to meet your needs. Each of our technicians holds a license from the state of Louisiana and is well versed in all things pests. Simply put, there's no situation that we can't handle. We always offer same-day services when possible and we offer a pest-free guarantee that you won't find elsewhere. Whether you're looking to take proactive measures or are in the middle of a pest crisis, we can help. Contact us today for more information about our commercial pest control.
Schedule Your Free Inspection
Complete the form below to schedule your no obligation inspection with River City Termite & Pest Control, Inc..
Affiliations & Accreditations