Effective Pest Management Solutions In Carville, LA
Carville is a small community that's located just along the Mississippi River. This primarily commercial area is home to the National Hansen's Disease Museum as well as big industry. Given the neighborhood's waterfront location and the backdrop of warm and humid conditions throughout the year, the area experiences an array of pests like rodents, mosquitoes, termites, and cockroaches. Because these pests are either drawn to the area or are seeking shelter from harsh conditions, they may easily find themselves inside your home or place of business.
Since 2007, River City Termite & Pest Control has been providing the homes and businesses of the Carville area with the most reliable and affordable pest control around. As a family-owned business, we put our customers first. To us, this means working in collaboration, always providing the best technicians and the best products, and a pest-free guarantee that you won't find elsewhere. Contact us today to schedule your free, no-obligation inspection!
Residential Pest Control In Carville, LA
At River City Termite & Pest Control, it's our mission to provide homeowners with reliable service that won't break the bank. We work alongside our customers to determine the right course of action for their unique needs. Sometimes that's pest-specific treatments for pests like mosquitoes, cockroaches, and termites, whereas other times that means general pest control services on an ongoing basis. When you work with River City Termite & Pest Control for regular maintenance, we offer a six-step program that creates the ultimate barrier around your property. That includes:
A detailed discussion of your pest problems and goals,

Treating baseboards,

Placing bait stations in the kitchen and bathrooms,

A thorough de-webbing,

Checking your yard for ant mounds and treating any that we may find, and

Granulating your yard.
We're dedicated to keeping your home pest-free, which is why in addition to the thorough services that we offer, we also guarantee them. Contact us today to get started with your free, hassle-free inspection.
Cockroach Prevention Methods For Carville Homeowners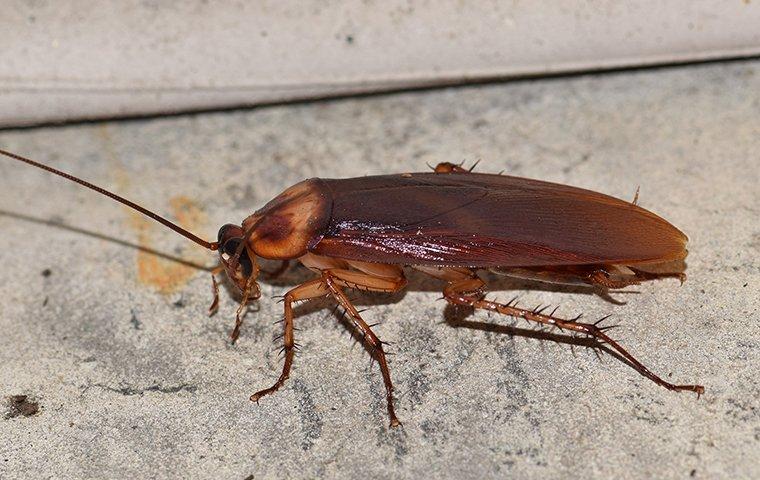 Cockroaches are a common pest for Carville homeowners, but they don't have to be. Here are a few ways to prevent cockroaches of all kinds from making their way inside your home:
Keep things tidy. While hygiene is not the only reason why roaches are attracted to certain homes, it's certainly a key one. This means making sure that you vacuum regularly, keep surfaces clean and free from spills, and avoid leaving dishes in the sink.

Always store your food securely. In addition to not allowing dishes to pile up, always make sure that your food is stored with a proper lid and not left out overnight.

Limit where you eat. Because cockroaches are so attracted to crumbs, limiting where you eat will help contain any potential issues.

Knock out entry points. Always make sure that any openings around your home are properly sealed, filling up the spaces around pipes and crawl spaces, as well as making sure that you apply weather stripping around doors and windows.
For more information on preventing cockroaches or for the total removal of an infestation, contact River City Termite & Pest Control today.
Why Silverfish Invade Carville Homes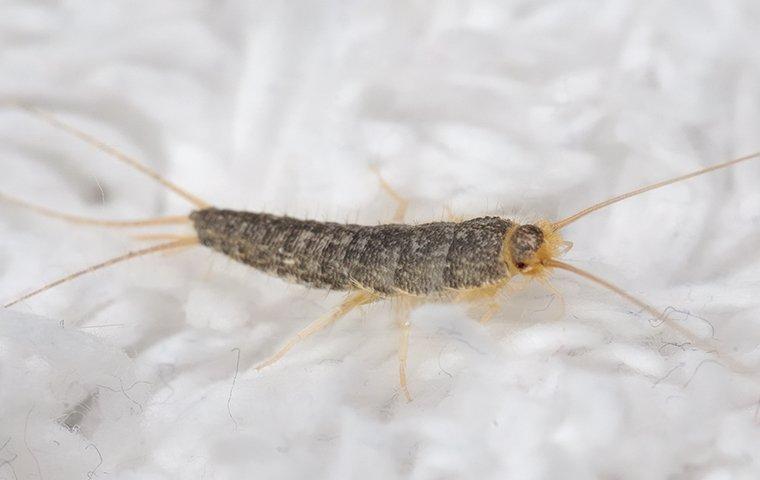 Given their name for their slithering fish-like movements and shiny, silvery bodies, the silverfish is not a fish. Rather, it's a long-bodied, wingless nuisance pest that can crawl around your Carville home with its three sets of legs. The main reason why silverfish invade homes is moisture, which they are actually very sensitive to, and which Carville produces a lot of. Because they are seeking humidity levels above 75%, your Carville home is ideal. They tend to congregate around places like kitchens, bathrooms, garages, and even inside cabinets. If you have a silverfish issue on your Carville property, contact River City Termite & Pest Control today!
Commercial Pest Control In Carville, LA
As a business owner, it's your responsibility to keep the premises of your business safe, and that means preventing pest problems and the total eradication of ones that do pop up. But you have a lot going on, so you need a team that you can turn to. That's why River City Termite & Pest Control is here. As a locally-owned business, we've been servicing commercial customers in the greater Carville area since 2007 with excellence. When you call us, you'll receive a free inspection from one of our highly qualified, licensed technicians. From there, we'll work together to find the course of action that makes the most sense for your specific business.
But we don't stop at reliable treatments. At River City Termite & Pest Control, we believe that every customer should be treated like family. That's why we always offer a pest-free guarantee, customer service with an actual person who answers the phone, and honest pricing that you can actually afford. If you have commercial pest control needs, contact us today.
Schedule Your Free Inspection
Complete the form below to schedule your no obligation inspection with River City Termite & Pest Control, Inc..
Affiliations & Accreditations