Effective Pest Management Solutions In Covington, Louisiana
When pest problems occur in your Covington home or business, it can be tempting to deal with them yourself. Unfortunately, relying on your own methods or store-bought remedies will only cure a small portion of the problem, exposing you to the prolonged risk of health hazards and structural damage.
Instead of taking a chance, give River City Termite & Pest a call. With 20 years of experience dealing with Covington area pests, we have the trained technicians and innovative treatments to service your home or business with our pest-free guarantee. We'll come and figure out exactly what's going on with the pests in your home or business, and we'll give you all of the best options to choose from.
Since we put customer satisfaction above all else, we'll never suggest services you don't need. Our commitment to customer service also means that you'll always get a human on the phone when you call us, so schedule your free inspection today.
Residential Pest Control In Covington, LA
If you have pest problems threatening your home, it can be overwhelming. On top of all the stress, however, pest problems can be dangerous. Sometimes, trying to deal with pest problems yourself can put you in hazardous situations or exacerbate the issue. That's why River City Termite & Pest offers free inspections and estimates.
There's no reason to not have us out to your property and allow our certified pest technicians to get a clear picture of the issue. Our commitment to customer service ensures that we'll make the best suggestions for your property and budget needs, all depending on the problem. We also offer same-day and emergency services if necessary. Give us a call today to talk to one of our customer service associates and schedule a free inspection.
Covington's Guide To Effective Termite Control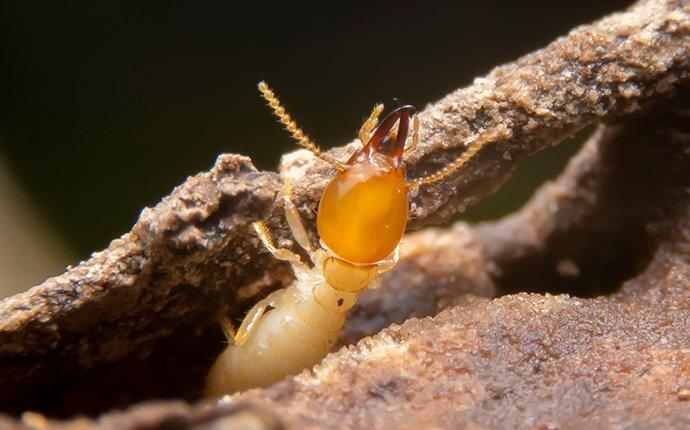 If you're one of the many people that think termites won't be a problem on your property, you could be dangerously mistaken. Unfortunately, termites invade over 600,000 homes each year across the United States, and many infestations last for years without being noticed, leading to thousands of dollars' worth of damage.
Your first step to controlling termites on your property should be moisture and wood management. Moisture buildup usually leads to wood rot, which attracts termites. Replacing rotting boards and addressing existing moisture issues is essential in limiting your chances of an infestation, but, unfortunately, you might already have a problem without even knowing it.
Take advantage of a River City Termite & Pest free inspection to make sure you don't already have termite problems. Once you cross that off your list, you can put the potential for termites behind you for good when you have ongoing termite defense. These services include a trench of Termidor treatment solution around the foundation of the house, which we put our termite-free guarantee behind. Why risk thousands of dollars when you can schedule a free inspection today?
How Can I Keep Earwigs Out Of My Covington Home?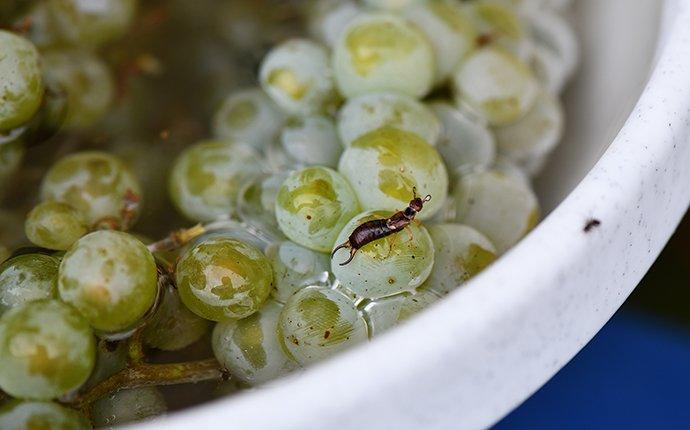 If you listen to ancient folklore, earwigs are slender creatures with two claws used for digging into people's brains through the ear canal. If you listen to modern-day science, however, you'll realize that these small pests are far more likely to cause problems in the yard, invading your garden in large numbers to chew through your vegetation.
While earwigs may not pose much of a health threat, these small brown/black pests can wind up in the low-traffic areas of your home in large numbers. Plus, since they're very slender and can fit through tiny cracks in your foundation, avoiding this nuisance can be difficult on your own.
Fortunately, our River City Termite & Pest technicians are well-versed in the general pest control tactics that can eradicate and prevent earwigs and many other nuisances. Our continuous service packages include our pest-free guarantee, so if you witness a problem in between visits, we'll take care of it at no extra charge. Give us a call today to schedule a free inspection.
Commercial Pest Control In Covington, LA
Covington is a great place to run a business once you understand the importance of reputation. What people think about your business in the community is incredibly important to your profit potential, and pest issues are a direct threat to your reputation.
Since we're a Covington area, family-owned and operated business ourselves, we take pride in helping you defend your facility against pests that put your employees, customers, inventory, and reputation in jeopardy.
We understand your budget perhaps doesn't include professional pest control services, which is why we offer free inspections and estimates. Our pest technicians have serviced a wide variety of facilities, so they're well-equipped to customize a pest control plan for your property needs.
Our continuous treatment packages include emergency pest control services and a pest-free guarantee, so you can run your business with confidence, knowing customers will never witness a pest problem in your facility. Give us a call today to schedule a free inspection and estimate.
Schedule Your Free Inspection
Complete the form below to schedule your no obligation inspection with River City Termite & Pest Control, Inc..
Affiliations & Accreditations