Effective Pest Management Solutions In Denham Springs, LA
Denham Springs is a city in Livingston Parish, located about 13 miles away from Baton Rouge. To give your Denham Springs property the complete pest protection it needs, the professionals at River City Termite & Pest Control are proud to provide trusted and reliable pest control solutions. Whether you need ongoing treatments or general pest control services, you can depend on us to cover all of your residential and commercial pest control needs. Since 2007, we've been serving the pest control needs of communities in Baton Rouge and surrounding areas by providing exceptional pest management and elimination services. Don't wait for pests to invade your Denham Springs property and threaten your peace of mind. Instead, contact River City Termite & Pest Control today to learn more about all of the pest control solutions we have to offer.
Residential Pest Control In Denham Springs, LA
When you own a residential property, it's your responsibility to keep your home and family protected. And one of the things you need to protect your home and family from is pests. Invading pests cause costly damage to your property, introduce illnesses into your living space, and contaminate your food. The only way to ensure your Denham Springs home remains free of pests throughout every season is with effective residential pest control services from River City Termite & Pest Control. Our general home pest control plan is a quarterly service designed to protect your home and family from the most common household pests. As a family-owned pest control company, we understand the importance of keeping your family safe from harm, which is why we utilize the safest products and pest control methods to eliminate pests. It is our top priority to provide excellent home pest control services that get the job done right. Give the professionals at River City Termite & Pest Control a call today to find out how we keep Denham Springs homes pest-free.
Why Are Spiders In My Denham Springs, LA Home?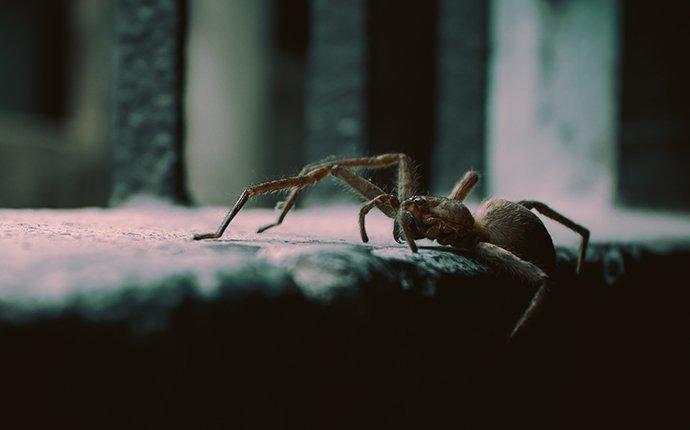 Spiders are a type of arachnid that have two body segments, eight legs, and multiple eyes. There are thousands of different species of spiders found throughout the United States, though only a few of them are commonly regarded as property-invading pests. Some species of spiders build intricate webs to catch their prey, while others chase and hunt down their prey. Spiders are strong predators that feed on a variety of insects, such as moths, flies, mosquitoes, and more. They are nomadic pests that prefer to live in dark, secluded areas that provide plenty of insects for them to eat. If you're noticing spiders in and around your Denham Springs property, there's a good chance you already have an insect infestation on your hands. The most effective way to eliminate spiders, insects, and other pests from your home is with a little help from the technicians here at River City Termite & Pest Control. We're happy to work with you to develop a solution that fits the specific needs of your property. Get in touch with us today to get started!
The Key To Avoiding Termite Damage In Denham Springs, LA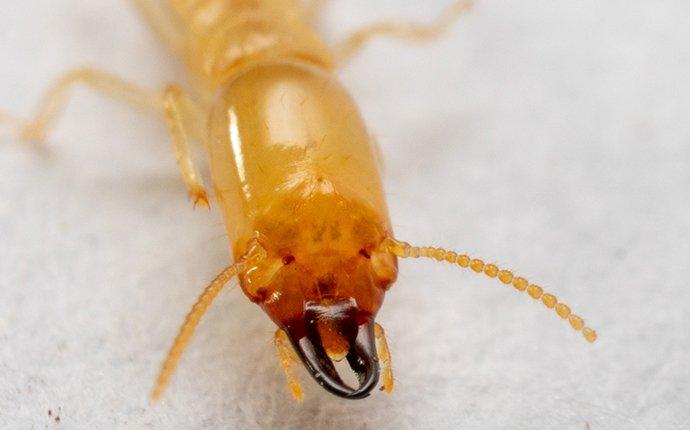 Most people have heard about how destructive termites are when they get into Denham Springs homes and businesses. These tiny, wood-eating insects live together in massive underground colonies and can cause damage that costs thousands of dollars to repair. The key to avoiding this damage is minimizing how attractive your Denham Springs property is to termites. Avoid attracting termites to your property by keeping the following termite prevention tips in mind:
Eliminate sources of excess moisture, such as leaky pipes, broken A/C units, and dripping faucets.

Minimize areas of direct wood-to-soil contact wherever possible.

Replace wood-based mulch products with crushed rock, pebbles, or rubber mulch.

Remove fallen trees, logs, stumps, and other wooden materials from your lawn.

Replace any water damaged wood.
Termites are destructive pests that require swift action to prevent them from causing extensive damage to your Denham Spring property. Reach out to River City Termite & Pest Control for help with all of your termite control needs.
Commercial Pest Control In Denham Springs, LA
Owning a business is a stressful task, especially when you know if a small problem goes unsolved, it doesn't take long for it to turn into a big problem. And pest problems are not an exception. Protect your employees, customers, property, and reputation from pests by working with the technicians from River City Termite & Pest Control to put into place an effective commercial pest control plan. We are proud to protect your Denham Springs business from the area's toughest pests by utilizing excellent treatments and proven methods of control. Our commercial pest control services occur regularly and can be customized to meet your specific needs. No matter what type of business you own, you can count on River City Termite & Pest Control to deliver the best pest control services available. Reach out to us today to learn more about our comprehensive commercial pest control process.
Schedule Your Free Inspection
Complete the form below to schedule your no obligation inspection with River City Termite & Pest Control, Inc..
Affiliations & Accreditations