Expert Pest Management Solutions In Geismar, LA
Located in Ascension Parish, Louisiana, and in between Baton Rouge and New Orleans, Geismar is a small community known for its crucial location in the heart of Lousiana's historical chemical production industry. Located on the banks of the Mississippi River and in a humid southern state, communities like Geismar have to worry about pest populations that thrive in climates like ours. And it's not just mosquitoes that are common for local property owners to deal with, all kinds of pests can pose problems. Learn how to protect yourself with help from experts.
Residential Pest Control In Geismar, LA
Protecting your home against pests is about more than just keeping it clean. While things like proper food storage and deep cleaning can indeed lower your risk of pests, it's also important to realize that pests are attracted to all properties because human activity happens inside of every home.
Pests know that human activity leads to food, water, and shelter for them and their offspring. This is why it's wiser to partner with home pest control experts who can assist you in addressing all the access points and attractants that might be making you have a higher risk of infestation. At River City Termite & Pest, we assist local homeowners with this thorough and effective process:
Inspection & Consultation: We always start with a detailed walkthrough of your property and a consultation on our findings. This helps us formulate the right treatment plan for your home and budget.

Interior & Exterior Treatments: We don't just focus on one area of your property. Pests can form outdoors and move inside or vice versa, so we treat you interior and exterior to provide maximum protection.

Detailed Report: Once complete, we give you a comprehensive breakdown of what we did and why it will help keep your Geismar home safe.
Get started on this effective home pest control today by contacting River City Termite & Pest.
Geismar's Ultimate Guide To Cockroach Control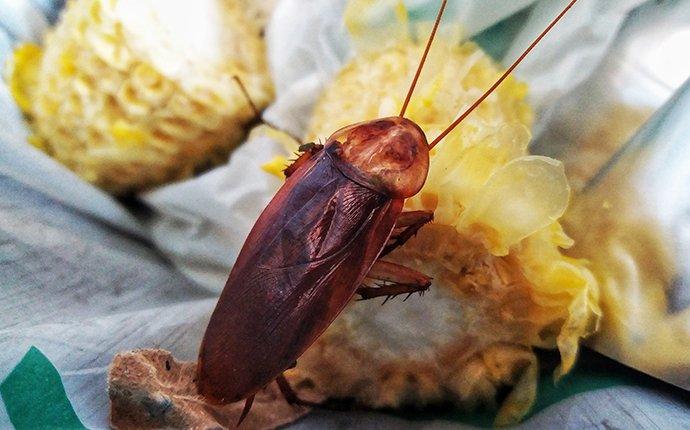 Cockroaches are some of the most challenging pests to get rid of. Not only do they develop resistance to the most common pesticides and treatments, but they can also survive physical threats like being stepped on, too.
Cockroaches can flatten their bodies to survive a stomp or fit in through even tiny cracks that allow them access to a property. This is why dealing with the factors that attract cockroaches is often a better approach than trying to get rid of them once they've already made their way inside.
Here are some of the main attractants you need to mitigate:
Food: Cockroaches can detect mere traces of food thanks to their sensitive antennae. They can also survive on non-food items, like wallpaper and insulation, meaning they can thrive in virtually any environment.

Trash: Another source of food for roaches is in your garbage cans. They can find plenty of scraps in the food we throw away, which is why you need to make sure your bins are inaccessible and stored in smart locations around your property.

Access: No access point should be treated as too small for a cockroach to utilize. Seal up cracks and holes, and make sure there aren't gaps around your door frames or tears in your window screens.
While these steps can lower your risk of cockroaches, you should partner with pest control experts to get proper cockroach control in Geismar. Let River City Termite & Pest help today.
Why Geismar Homeowners Need Termite Control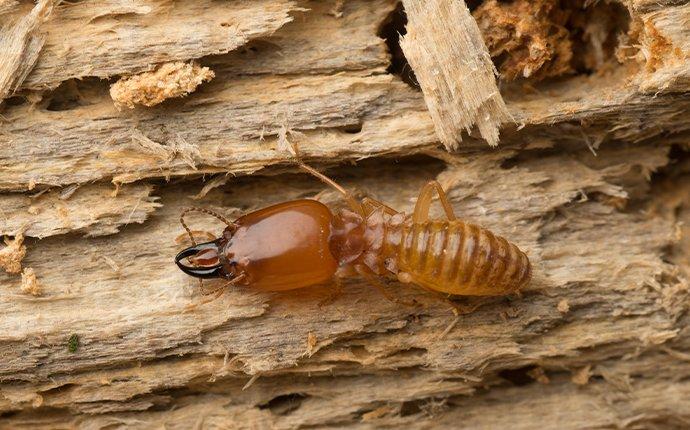 The truth about termites is far uglier than people realize. Not only can these pests destroy wood items by chewing right through them, but termite infestations also aren't as noticeable right away as other kinds of pest problems are.
While people are unaware that a termite colony is growing, the property damage they result in can be truly hazardous. This is why it's wise to partner with termite control experts to protect your property and quickly remove threats.
Here's how we can help your Geismar property avoid the worst that termites can cause:
Affordable & Transparent: Getting rid of termites shouldn't cost more than the maintenance that undoes their damage, which is why we focus on offering the most affordable treatments while still maintaining effective services.

Safe & Effective: What makes professional termite treatments effective is that they affect the entire colony, not just the termite workers that are doing the damage. Our treatments aren't just good at wiping out the whole population; they don't have nasty side effects for people or animals.

Local Experts: We're the local resource for fast termite control, so you never have to worry about our technicians coming from far away.
Protect your Geismar property from termites completely by contacting River City Termite & Pest for our effective termite control service.
Commercial Pest Control In Geismar, LA
When it comes to pests inside commercial properties, people only focus on the most common spaces. Restaurants and hotels can indeed be some of the properties pests are drawn to. This is because of all the food and hiding places to take advantage of. The truth is those pest problems can indeed happen to any business.
All human properties are attractive to pests because all kinds of properties have human activity that goes on every day. That's why River City Termite & Pest doesn't just focus on the bars and restaurants in a community; we offer commercial pest control for these kinds of properties, too:
Office Buildings: Offices have many storage spaces that act as nesting grounds for pests. Plus, even offices have employees who eat their lunch and dispose of food waste, meaning food is a major attractant of pests at all workplaces.

Schools: Educational buildings are another one that has lots of hiding spots and even food service areas where pests can find a quick meal.

Daycares: In the same way schools are vulnerable, so can daycares be prime targets for pests. Deal with them the right way by protecting your daycare with professional pest control.
Don't let your Geismar business become a nesting ground for pests; contact River City Termite & Pest today.
Schedule Your Free Inspection
Complete the form below to schedule your no obligation inspection with River City Termite & Pest Control, Inc..
Affiliations & Accreditations