Effective Pest Management Solutions In Gonzales, Louisiana
The small city of Gonzales, LA, is perfectly situated between New Orleans and Baton Rouge. Known as the "Jambalaya Capital of the World," Gonzales is home to delicious cuisine, friendly people, and historic properties. Unfortunately, our town is also home to local pest populations. These intruders pose a year-round threat to home and business owners, and it's important to secure professional pest protection. That's where the team at River City Termite & Pest comes in.
Since 2007, our goal has been to provide local property owners with superior pest control services at affordable rates. From household infestation to large-scale commercial pest pressures, we've got your back. We offer a range of general and specialized treatments to target your specific needs, and with our same-day and emergency services, you can rest assured knowing we're here for you around the clock. Reach out to us today to set up your free inspection.
Residential Pest Control In Gonzales, LA
As a family-owned and operated company, we understand how important it is to protect the ones that you love. That's why securing professional residential pest solutions is so important, so that you and your loved ones can feel safe and protected from potential infestation. Our general pest control process guarantees full coverage of the interior and exterior, consisting of six key steps:
Consultation

Baseboard & individual room treatments

Bait stations under sinks in the kitchen and bathrooms

Exterior de-webbing and spray treatments

Ant mound yard inspection

Yard granulation
Whatever kind of pest problem you're facing, we make it a point to treat all of our customers like they're part of the family. We offer a long list of basic pest services, as well as specialty services including new construction termite control, wood-destroying insect reports, bath trap services, and strategic treatments for mosquitoes, fleas, cockroaches, and termites. Call us today to learn more.
Termite Control: What Gonzales Residents Ought To Know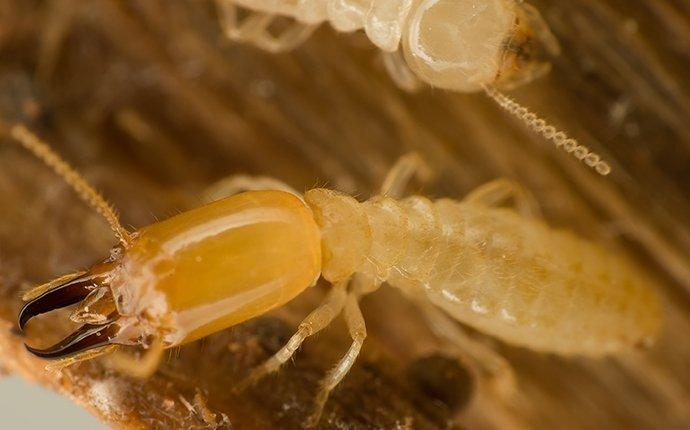 Termites are dangerously destructive pests that eat through the structural timbers of your home. They slowly erode and weaken the structure to a point where it is unsafe for you and your loved ones. It can be harmful, not to mention costly.

In order to prevent termites from entering your property, it's important to be proactive. A good place to start is controlling excess moisture around your property. Install dehumidifiers and use vent fans in moisture-rich areas of the house. Another major preventative tip is to remove any rotting or damaged wood.

There is a slew of preventative tips you can put in place, but the truth is that none of these methods are completely reliable on their own. Your best protection from the harmful consequences of termite activity is professional pest control services. Call River City Termite & Pest to discuss your termite control and prevention needs right away.
How To Spot & Stop Earwigs In Your Gonzales Home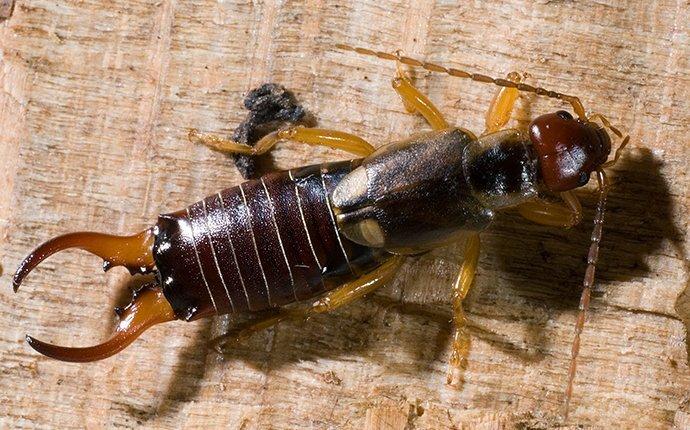 Drawn to humid, damp, and dark places, earwigs can usually be found under rocks, piles of decaying matter or debris, and bags of dirt or fertilizer. These are common harborage areas for earwigs, and they're a good place to start in your detection efforts.

If you want to stop earwigs on your property, there are some preventative measures you can take. Firstly, clean the yard of branches, leaves, and other organic debris. Secondly, don't allow shrubbery to touch the structural foundation of your house. Maintain minimal mulch in your yard, and minimize the presence of stones to minimize harborage areas.

These preventative efforts are a great place to start, but your best bet is to rely on a team of experienced pest professionals. River City Termite & Pest offers complete detection, extermination, and prevention of all earwig activity, giving your home ongoing pest protection. Reach out to us to address your earwig control needs; we're ready to help you.
Commercial Pest Control In Gonzales, LA
Commercial pest infestation poses a huge threat to customers, employees, and the property itself, not to mention your business' overall reputation. The large-scale consequences can be absolutely devastating, which is why it's a wise choice to get help from the experts. River City Termite & Pest provides comprehensive commercial pest solutions that Gonzales business owners can rely on all year long. We protect a wide range of businesses from infestation, such as office buildings, industrial sites, churches, daycares, and dormitories.

We begin with a thorough inspection, determining the nature of the infestation so that we can tackle the issue at its core. After completing a customized treatment plan, we come back for follow-up services throughout the year to maintain pest-free conditions. Our services are scheduled quarterly or bi-monthly at your convenience, and we're always here for you in case of an emergency. As proud members of the NPMA (National Pest Management Association) and the LPMA (Louisiana Pest Management Association), we hold ourselves to a very high standard of service. Contact us today to learn more about our commercial pest services, and how we can help you.
Schedule Your Free Inspection
Complete the form below to schedule your no obligation inspection with River City Termite & Pest Control, Inc..
Affiliations & Accreditations