Hammond, LA Pest Control Services
Located just 45 miles east of Baton Rouge, we're lucky to be in Hammond, LA. We are the largest city in Tangipahoa Parish and home to Southeastern Louisiana University. But students aren't the only ones roaming our Hammond streets. Nuisance pests are a year-round issue for property owners, which means you are at risk of an infestation. In order to effectively guard your property against nuisance pests, you need reliable protection from the pest professionals.

River City Termite & Pest is a family-owned and operated company that has been servicing homes and businesses throughout southeastern Louisiana since 2007. Whether you're in the midst of an infestation or just want to be proactive in your prevention efforts, you've come to the right place. We offer a range of general and specialized treatments to target your specific needs, and with our same-day and emergency services, you can feel confident knowing we're here to for you whenever you need us. Contact us today to get your detailed quote.
Residential Pest Control In Hammond, LA
Being a homeowner comes with tons of responsibility; it can be overwhelming. With so much on your mind, the last thing you need to worry about is a pest infestation. That's why River City Termite & Pest is here to worry about it for you. Our state-licensed technicians offer the best residential pest control solutions in the area. We use the safest methods to treat problem areas throughout your property. From the interior to the exterior, our six-step general pest control process offers you the thorough protection you need:
Consultation

Baseboard & individual room treatments

Bait stations under sinks in kitchen and bathrooms

Exterior de-webbing and spray treatments

Ant mound yard inspection

Yard granulation
In addition to our general pest control solutions, we offer specialized residential services to meet your particular needs. Some of these services include new construction termite control, wood destroying insect reports, bath trap services, and customized cockroach, mosquito, and flea control. Give us a call today to discuss your residential pest control needs; we look forward to hearing from you.
Guide To Minimizing Your Exposure To Spiders In Hammond, LA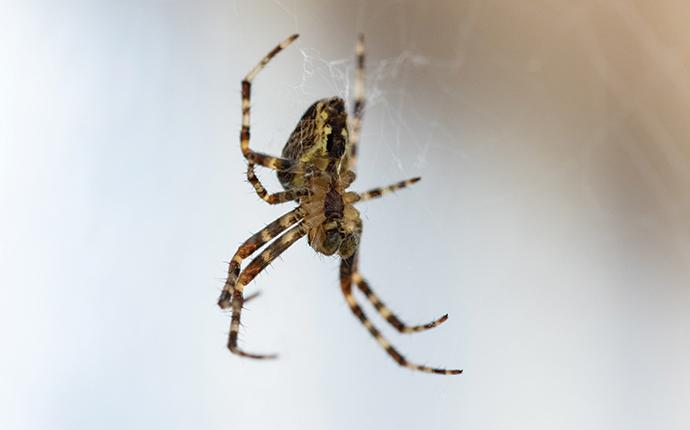 Discovering spider activity in your home or business is no one's idea of a good time. When it escalates to the level of an infestation, it's even worse. In order to effectively avoid spiders from entering your Hammond property, there are some things you can do.

First, you need to maintain a high level of cleanliness. Reduce clutter around your space and frequently dust, sweep, vacuum, etc. Second, it's crucial to do everything you can to keep other insects out, seeing as spiders feed on them. By eliminating their food source, you get rid of their incentive for invading your space. Keep your food properly stored away, take your garbage out regularly and store it in a sealed bin, and keep any vegetation in your yard at least five feet from the house or other building.

Something else to keep in mind is how you're going to block off access points. To prevent entry, you need to examine all door and window screens, replacing any that have been torn or damaged in any way. Seal up cracks and crevices around the foundation using caulk or foam. Apply or replace weatherstripping and install door sweeps in all entryways.

If you want the most dependable source of quality spider control and prevention in the area, look no further than River City Termite & Pest. We have extensive experience in dealing with southeastern Louisiana spiders, and we know what it takes to keep them off of your property moving forward.
Termite Prevention Tips Everyone In Hammond, LA Should Know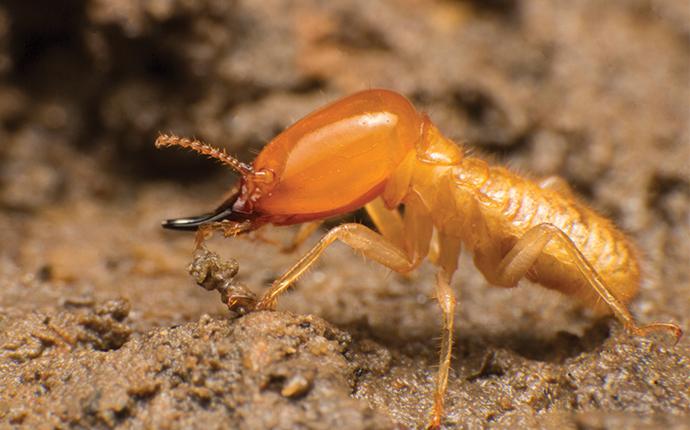 It's so important for all property owners to be wary of termite activity. These pests are capable of causing large scale structural damage, jeopardizing the safety of everyone inside. If you want to do everything you can to reduce your chances of experiencing termite activity, you need to take preventative action.

Start by eliminating sources of excess moisture, as well as rotting or damaged wood. Make sure to store woodpiles far away from the home or other structure and inspect all wood before bringing it onto your property. Use weatherstripping for doors and windows and seal up cracks and crevices around the foundation.

Your best bet is to contact the team at River City Termite & Pest for guaranteed protection from termite infestations. We will protect your Hammond property from termites, and you can count on us to keep you safe all year long.
Commercial Pest Control In Hammond, LA
Hammond is a great place to own a business, but it doesn't come without its downfalls. Unfortunately, your commercial property is exceedingly susceptible to pest infestations, and you need comprehensive protection that you can depend on throughout the year. River City Termite & Pest services a wide range of facilities with extensive commercial pest management solutions.

From office buildings and industrial sites to schools, churches, and dormitories, our team of licensed pest experts is here to guard your business against infestations. Commercial pest infestations pose a considerable threat to customers, employees, the property itself, not to mention your reputation. Facilities with pest activity can damage consumer confidence, which is why ongoing services from professionals are crucial. Contact us today to get your complimentary estimate, and we'll get started right away.
Schedule Your Free Inspection
Complete the form below to schedule your no obligation inspection with River City Termite & Pest Control, Inc..
Affiliations & Accreditations