Trusted Pest Control In LaPlace, LA
The community of LaPlace is regarded as one of the friendliest places to live in the area. The growing but tight-knit community has a strong sense of Louisiana pride, which is on display at the many regional restaurants and shops. LaPlace also provides easy access to New Orleans as well as Baton Rouge, which makes it a well-located place to call home for many families and working professionals. The area is also home to many pest problems considering its warm, muggy, and very damp conditions.
When pest issues arise, River City Termite & Pest Control is here to help. For more than 20 years we've been providing locals with the high-quality pest control solutions they deserve. Each of our customers receives thorough treatments by licensed technicians and all of our work is guaranteed for your continued satisfaction and increased safety. To learn more about trusted St. John the Baptist Parish pest control, please contact us today.
Residential Pest Control In LaPlace
As a locally-owned family business, at River City Termite & Pest Control, we believe in treating all of our LaPlace customers like they were our own family. This means providing safe and thorough work, offering superior customer support, and always working to earn your trust. Our general pest control program is built around your concerns and the findings we produce upon our initial inspection.
When treating your home, we treat baseboards, place bait stations, perform an extensive de-webbing, granulate your yard, and perform an entire exterior spray treatment to completely remove all pests. In addition to our general pest control plan, we are proud to provide homeowners with specialty services for situations that involve termites, mosquitoes, fleas, ticks, rodents, spiders, and more. No matter what the scenario calls for, we stand by our work and always back our services with a pest-free guarantee that you can trust. To learn more about keeping your home safe with residential pest control, contact us today.
Why LaPlace Homeowners Should Consider Rodent Control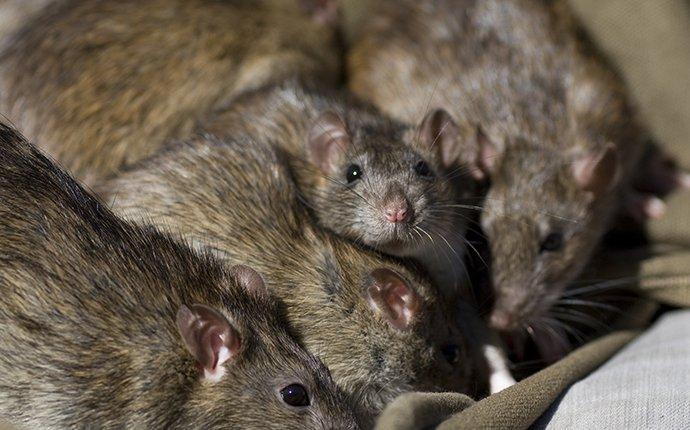 Small as they may be, rodents are one of the most harmful pests that LaPlace homeowners might encounter. While these pests might seem like no big deal, they are actually vectors of dangerous pathogens and can cause property damage and other infestations. To start, rodents are extremely flexible, with their ability to squeeze through dime-sized openings in foundations or around door frames. Rats can even climb roofs and utilize sewer systems in order to enter homes. Once they've entered a home, rodents have likely brought other pests with them, like mites and ticks.
Through their droppings and saliva, rodents are associated with the spread of leptospirosis, rat-bite fever, hantavirus, and other serious illnesses. Additionally, due to a need to stop their front teeth from overgrowing, rodents will chew on everything they can find, which can even lead to house fires. Aside from the obvious harms that professional help protects residents from, it also addresses the full scope of an infestation, which can include over 100 rodents, in the case of mice. To learn more about complete rodent control, contact River City Termite & Pest Control today.
The Truth About LaPlace's Earwigs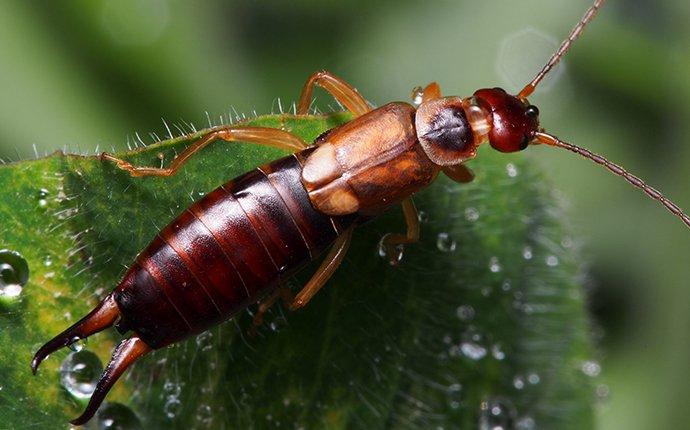 Earwigs are one of the most feared pests in LaPlace due to the nursery rhymes and scary stories that are associated with them. And while fortunately none of these are true, earwigs can still be a nuisance in homes and properties. Their oversized pincers can be intimidating, but luckily earwigs contain no venom and they don't tend to sting. They prefer warm and humid locations as desirable places to live, and lucky for earwigs, LaPlace offers these conditions in spades. This can also make deterring and getting rid of these pests a tall task. They are attracted to rotting plants, rich soil, and small pests that they prey upon for food. It should also be noted that earwigs are hitchhikers, so many times they end up in properties simply by invading outdoor gear or personal belongings, only to find somewhere dark and humid to live on the other end. For reliable earwig control, contact River City Termite & Pest Control today.
Commercial Pest Control In LaPlace
At River City Termite & Pest Control, we understand the need that LaPlace businesses have for reliable pest control services that can always be there to support them. To ensure that our customers receive the highest level of care, our entire team is state-licensed and backed by more than two decades of experience. During our treatment process, we use products that are completely safe in order to cause as limited an interruption as possible. Our treatment process revolves around our findings and what your most notable concerns are. During this step, we granulate your yard, treat all harborage areas, spray the exterior of your foundation, and set bait stations.

Some of the commercial properties that we service include college daycares, dormitories, schools, industrial sites, and office buildings. No matter what kind of business you operate, we always guarantee results on our services by re-treating the problem until it is resolved. For more information on how commercial pest control can protect your property, call us today.
Schedule Your Free Inspection
Complete the form below to schedule your no obligation inspection with River City Termite & Pest Control, Inc..
Affiliations & Accreditations