Mosquitoes Don't Have To Take Over Your Baton Rouge Yard
Mosquitoes can feel like an inevitable problem, something you just have to deal with when you go outside. However, there are a few good reasons to look into how you can reduce their populations on your property. First of all, mosquitoes are simply annoying. They constantly buzz around when you're trying to relax outside. Second, they cover you in itchy bites. Third, they are known carriers of many dangerous illnesses, like the West Nile virus and the Zika virus. There are ways to make your Baton Rouge yard mostly free of pesky mosquitoes. River City Termite & Pest Control can help.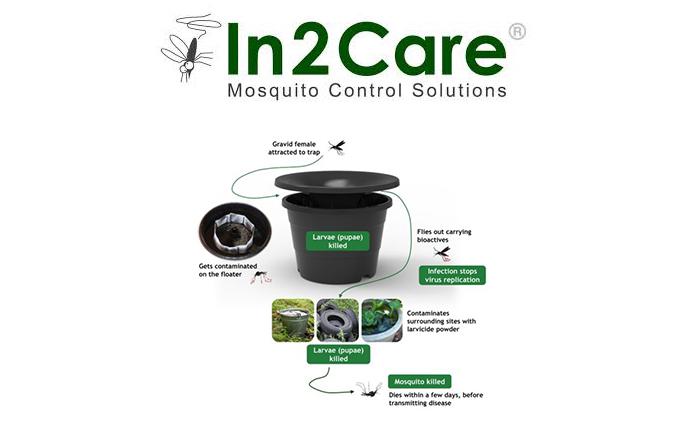 Our Mosquito Control Offerings
Inspection
Your mosquito control begins with an inspection of your property. Mosquitoes prefer certain types of areas, so determining where these areas are on your property helps us know how best to treat your property. For instance, adult mosquitoes use shaded areas as resting spots during the day, so they like leafy trees, shrubs, and bushes. They also need standing water in order to breed, so we'll look for these areas around your property.
Treatment
We use the In2Care system to eliminate mosquitoes around your property. The In2Care system is a water containment system that sterilizes mosquitoes. Female mosquitoes are attracted to the system, so they enter it to lay their eggs. While there, they get the product on them, then transfer it to other water sources within 1000 feet. Within about three months, most mosquitoes will be eliminated from your property.
We'll install the In2Care system around your property in strategically located positions.
Follow-Up
Our mosquito control service includes monthly follow-up visits to check and refill the In2Care units.
Schedule Your Free Inspection
Complete the form below to schedule your no obligation inspection with River City Termite & Pest Control, Inc..
Affiliations & Accreditations