Comprehensive Plumbing Solutions With An Eye For Detail
Welcome to River City Termite & Pest's specialized plumbing division! Over the years, we've carved a niche for ourselves with our unwavering commitment to exceptional plumbing services. We understand that a robust plumbing system forms the backbone of any well-functioning home. Even minor issues, such as a dripping faucet or an inconsistent water flow, can disrupt your daily life.
While our legacy lies in pest control services, we've channeled our expertise and meticulous attention to detail into ensuring your plumbing systems operate flawlessly. And, as an added advantage, a well-maintained plumbing system can naturally reduce the likelihood of pests finding hospitable environments within your home. Ready for seamless plumbing solutions? Reach out to us today and experience the difference.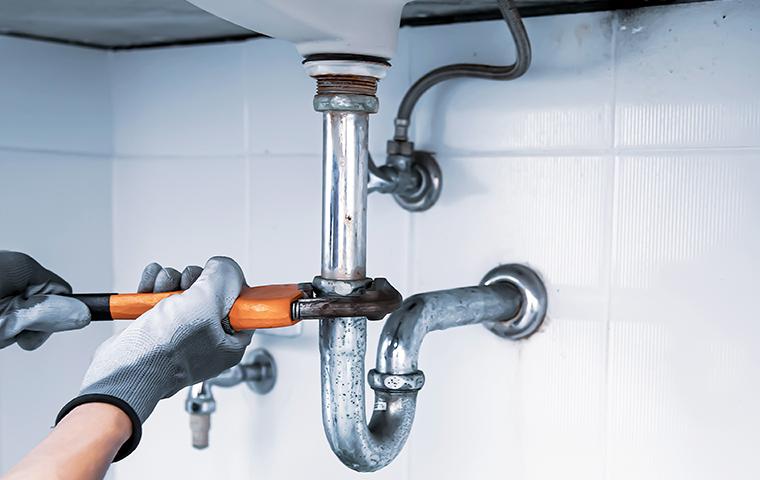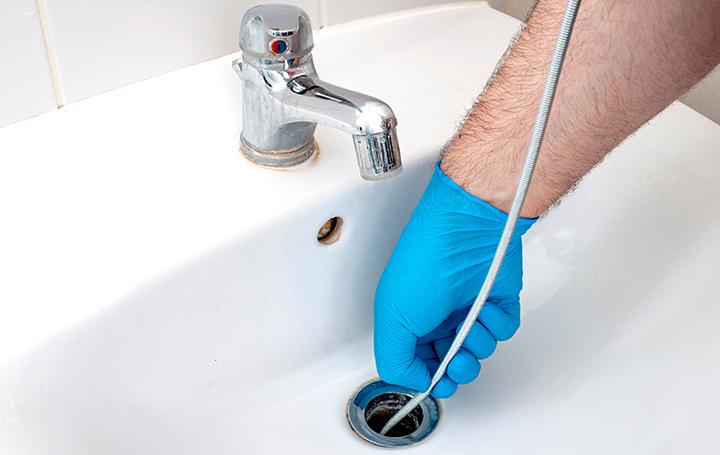 Delving Deep Into Our Plumbing Services
From the smallest fixture to the broader pipelines that run beneath your property, our skilled technicians are well-versed in all things plumbing. We understand the importance of a smoothly functioning plumbing system, both for the comfort of your home, as well as the safety and efficiency of your business.
Here's a detailed look at the extensive range of services we offer:
Fixture repair and replacement: A dripping faucet, a malfunctioning toilet, or a clogged shower can disrupt daily life. Our team is adept at handling a vast array of fixtures, including faucets, water heaters, bathtubs, showers, toilets, and sinks. Whether it's a simple repair job or a complete replacement, we have the expertise to get things flowing smoothly.


Drain cleaning: Slow-draining sinks or water backups are signs that your drains might be clogged. Using advanced tools like large and small sewer cables/snakes, we swiftly and effectively clear blockages, ensuring a hassle-free drainage system.


Pipe repair and replacement: A property's plumbing system is only as good as its pipes. We service all water and drain lines, both inside the slab and outside. Whether it's a minor leak or a significant repair job, our team ensures that water flows seamlessly and efficiently throughout your property.


Water heaters: Whether it's the comforting warmth of a hot shower or the convenience of washing dishes, water heaters play a pivotal role. Our team is trained to repair, replace, and install a broad range of water heaters. We regularly work with established brands like Rheem and A.O. Smith, and we're also proficient with modern tankless water heater systems.


Slab leaks: Few plumbing issues can be as stealthy and potentially damaging as slab leaks. When water or sewer lines beneath a concrete foundation deteriorate, it can result in structural damage, increased water bills, and other complications. Our team is trained to identify, address, and resolve slab leaks, safeguarding your property's integrity.


Garbage disposal services: A functional garbage disposal system is essential for modern kitchens. Whether it's installation, routine cleaning, or repairs, we provide comprehensive services ensuring your garbage disposal runs efficiently.


Dishwasher services: Our dishwasher services span from installation and repair to routine maintenance. We're adept at handling various brands, and our main focus is ensuring that your dishwasher operates effectively, contributing to a convenient kitchen experience.


Sewer camera inspections: Understanding the health of your drain lines is paramount. Using our Milwaukee Sewer Camera, we provide detailed inspections to identify any blockages, damages, or potential issues. And for your peace of mind, every inspection is accompanied by a video recording, allowing you to see firsthand the condition of your drain lines.
In our quest to offer Baton Rouge residents a comprehensive plumbing solution, we continuously upgrade our skills and tools, ensuring that we're always prepared to handle the evolving challenges of modern plumbing systems. At River City Termite & Pest, we believe in providing solutions that last, guaranteeing peace of mind and optimum functionality for every client.
Our Signature Three-Step Plumbing Process
Inspection: Before diving into any plumbing project, our skilled technicians begin with a thorough inspection of your plumbing system. This ensures we accurately identify any issues or potential challenges, from leaks and blockages to equipment assessments. Whether it's checking a water heater, inspecting pipelines, or evaluating fixtures, we cover it all to provide you with the best results.


Treatment: Our treatment goes beyond just fixing the problem. We focus on enhancing the overall health of your plumbing system. This could involve replacing an outdated fixture, cleaning a clogged drain, or even overhauling a section of pipes.


Maintenance: Prevention is better than cure. Once we've addressed the immediate concerns, we look at the bigger picture to ensure that such issues don't recur. Proper plumbing maintenance not only keeps your home in top shape but also reduces the risk of moisture-related problems, which can be a precursor to pest issues.
Frequently Asked Questions
Why is a sewer camera inspection beneficial?
A sewer camera inspection, conducted using our Milwaukee Sewer Camera, provides a real-time visual assessment of your plumbing's inner workings. This technology allows us to accurately identify and diagnose any lurking issues, ensuring that we can provide targeted and effective solutions. Plus, the added benefit of a video recording means you're kept in the loop every step of the way.
How can homeowners spot early signs of plumbing problems?
Regularly monitoring your home can help detect early signs of plumbing issues. Be on the lookout for damp spots, unusual water bills, unexplained puddles, decreased water pressure, or odd sounds from your fixtures. Early detection can prevent minor issues from escalating, ensuring a long-lasting and efficient plumbing system.
Do you offer emergency plumbing services?
Yes, we understand that some plumbing issues can't wait. Whether it's a burst pipe, a significant leak, or any other urgent concern, our team is always ready to provide prompt and efficient emergency services to address and resolve the issue.
Plumbing Beyond Just Pipes And Taps
At River City Termite & Pest, we approach plumbing as more than just fixing pipes or ensuring smooth water flow; it's about enhancing the quality of your daily life. An efficient plumbing system does more than just transport water; it ensures that your home remains clean, safe, and free from the unwanted nuisances that come with water damage or unchecked moisture, like potential pest invasions. By choosing our dedicated plumbing solutions, you're investing in the comfort, safety, and overall integrity of your property. Don't let plumbing woes dampen your day. Get in touch with our experts now and let us pave the way to a hassle-free home!
Schedule Your Free Inspection
Complete the form below to schedule your no obligation inspection with River City Termite & Pest Control, Inc..
Affiliations & Accreditations