Effective Pest Management Solutions In Ponchatoula, LA
Known as the strawberry capital of the world and "America's Antique City," Ponchatoula is a destination for locals and visitors alike. With a collection of locally-owned eateries, well-kept parks, and easy access to points of nature like the Joyce Wildlife Management Area and Lake Maurepas, there is always something to do. But with warm temperatures year-round, humid summers, and a robust hurricane season, life in Ponchatoula can also mean dealing with a steady stream of pests. That's why River City Termite & Pest Control is committed to providing local property owners with pest control solutions that they can trust. Since 2007, we have been putting our customers' needs first in order to find solutions that will actually work for them. To receive your free estimate and learn more about our offerings, contact us today.
Residential Pest Control In Ponchatoula, LA
When pest problems happen, they can feel isolating and overwhelming, which is why River City Termite & Pest Control is here to provide you with the very best pest control solutions. Since 2007, we've been the trusted local pest experts because of our local roots, fair and honest pricing, and pest-free guarantee. Our general pest control plan provides homeowners with quarterly services that are geared to get rid of any current pest problems while also preventing new ones from cropping up. For your complete safety, we follow a thorough six-step process that includes an inspection of your property and discussion of your goals, treating baseboards, using bait stations, de-webbing, checking for ant mounds, and treating them accordingly, and granulating your yard. We also provide homeowners with targeted solutions for spiders, rodents, termites, mosquitoes, cockroaches, and more. Whatever your needs are, we can meet them. Contact River City Termite & Pest Control today for more information about our residential pest control.
Your Guide To Stinging Insects In Ponchatoula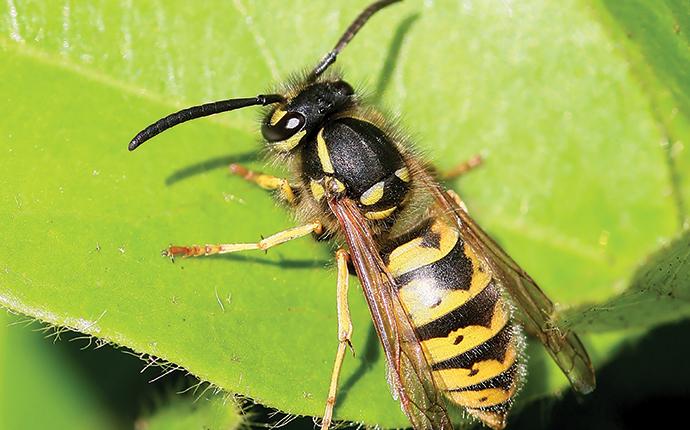 Stinging insects are prevalent in Ponchatoula and can pose a significant health risk for many people, due to the nature of their stings. Here are a few of the things that local residents should be aware of when it comes to stinging insects in the area:
Some of the most common stinging insects that you're likely to encounter in Ponchatoula are carpenter bees, wasps, mud daubers, and yellowjackets.

They are most active during the summer and early fall.

Stinging insects are primarily drawn to gardens or anything that could be construed as a food source, so outdoor gatherings with lots of food are fair game.

These pests are also very territorial in nature, which makes them very likely to sting if they feel that they or their nest is being threatened.

Some of the ways to prevent them are to make sure that all of the wood around your property has been treated; remove old nests; always store food securely while outside; trim back any overhanging trees or hedges; consider planting things like cucumbers, rosemary, and citronella; and reduce areas of stagnant water.
While stinging insects make themselves known during the summer and fall, they are a year-round issue for local property owners. That's why the best thing to do is to contact the pros at River City Termite & Pest Control right away.
How To Prevent Fleas Around Your Ponchatoula Home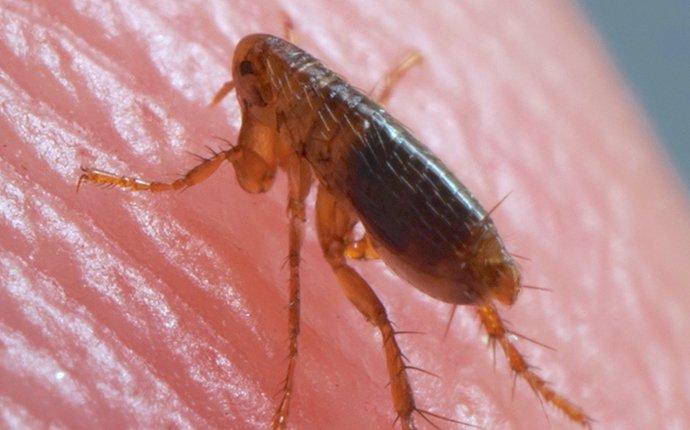 Fleas are a pest that can plague any Ponchatoula home, regardless of whether or not you have pets. They feed off of warm-blooded mammals in order to survive, which can lead to a host of health issues and secondary problems as well. Here are a few key tips to try in order to keep your home free from fleas:
Ensure that your home is secured. Fleas are a nearly microscopic-sized pest, so making sure that all of the cracks, openings, and gaps around your home's foundation are sealed is a crucial first step.

Check yourself. Whenever you've spent time outside, particularly in the woods or areas of dense vegetation, always inspect yourself for fleas and other parasites before returning home.

Clean regularly. One way to prevent fleas or stop a budding problem in its tracks is by cleaning your home regularly. Things like dusting and vacuuming may illuminate a problem before it grows out of control.

Talk to your vet. If you have cats or dogs, consult your veterinarian about ongoing flea and tick prevention. This is one of the most common ways that fleas find their way inside homes while also being very detrimental to your pet's health.

Inspect everything. Before bringing home any secondhand items, inspect them thoroughly for any signs of fleas.

Limit other pests. Wildlife and rodents are both very common hosts for parasites like fleas, as well as ticks and mites, so look to limit their presence on your property.
For the most secure form of protection from fleas, contact River City Termite & Pest Control today.
Commercial Pest Control In Ponchatoula, LA
At River City Termite & Pest Control, we know how small pest problems can become big dilemmas for local businesses, which is why we work around the clock to ensure that this doesn't happen. Our team of fully licensed pest control specialists is ready to help you tackle all of your pest problems so that they don't negatively impact your business in the future. Upon inspecting your property, we'll treat it accordingly to remove any pest activity while also preventing new problems. And with customized treatment plans, we'll return for routine maintenance on a schedule that fits your specific needs. At River City Termite & Pest Control, all of our treatments are safe and designed with your specific industry in mind. To receive your free estimate and learn more about how your business can benefit from our commercial pest control services, contact us today.
Schedule Your Free Inspection
Complete the form below to schedule your no obligation inspection with River City Termite & Pest Control, Inc..
Affiliations & Accreditations