Effective Pest Management Solutions In Prairieville, Louisiana
Under 15 miles from Baton Rouge, the suburb of Prairieville, LA, is a great place to own property. We're located just east of the Mississippi River, giving us easy access to the beauty of nature, and we're so close to the city that we get to enjoy the best of both worlds. Not so enjoyable, however, is the presence of pests in our homes and businesses. Unfortunately, Prairieville properties are vulnerable to potential pest infestation all year long, and it's important to seek professional protection.

River City Termite & Pest is a family-owned and operated company that has been servicing homes and businesses throughout southeastern Louisiana since 2007. We are proud to offer superior services at affordable rates, always making customer service our top priority. Contact us today to discuss your residential or commercial pest control needs. We're happy to talk to you about your pest situation, and we offer detailed, no-obligation estimates to get you started.
Residential Pest Control In Prairieville, LA
The best pest protection that you can secure for your Prairieville home is ongoing services from pest professionals. River City Termite & Pest offers complete residential pest solutions that local homeowners can feel good about. Our six-step general pest control process guarantees full coverage of the interior and exterior, including trusted treatments that guarantee to leave your property pest-free. Our process consists of:
Consultation

Baseboard & individual room treatments

Bait stations under sinks in kitchen and bathrooms

Exterior de-webbing and spray treatments

Ant mound yard inspection

Yard granulation
Not only do we cover all your basic pest control needs, but we also offer a long list of specialty services, including new construction termite control, wood-destroying insect reports, bath trap services, and strategic treatments for mosquitoes, fleas, cockroaches, and termites. Whatever your pest needs are, give us a call today.
The Importance Of Professional Termite Control In Prairieville, LA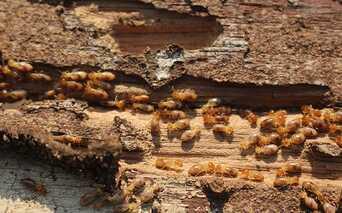 Termites are highly destructive, wood-eating pests that can cause serious structural damage to your home or business. These intruders feed on and tunnel through, the construction of your property. If you have termites, it's common to see cracks and crevices along the foundation, drooping drywall, or loose tiles. You might also hear small tapping sounds from inside the house.

Unfortunately, if you see signs of termites, you probably also have water damage to address. The fact is that termites are moisture pests, meaning they need moisture to survive. They also use water to construct their nests and sustain their colonies. Over time, the excess moisture rots the structure of your home or business, causing expensive property damage.

If you want to effectively protect your property from the destructive power of termites, and the moisture damage they cause, call us today. River City Termite & Pest provides comprehensive termite control and prevention services that give your property year-round protection from termite infestation, guaranteed.
How To Keep Rodents Out Of Your Garden In Prairieville, LA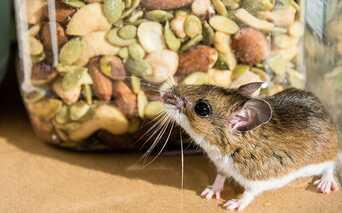 Rodents pose a real threat to your Prairieville garden. Why? Well, they like to burrow in fresh, fertile soil near sources of food, making your garden an ideal location for them to nest. The most effective way to prevent rodents in your garden is to make the space less conducive and less hospitable to them. Here are some tips for keeping rodents out of your garden:
Keep any loose seeds or compost in rodent-proof, tightly-sealed containers.

Eliminate any accessible fruit or vegetables.

Get rid of weeds, and be sure to cut your grass, and trim plants.

Use fencing around the yard and garden, or use netting that is anchored into the ground.

Apply repellent sprays around your garden to deter rodents.
If you think you may have rodents in your garden, call in the pros right away. River City Termite & Pest is here to deal with all your rodent control and prevention needs. We guarantee pest-free results that last, so get in touch with us today and we'll get the ball rolling.
Commercial Pest Control In Prairieville, LA
Your Prairieville business is at risk for pest infestation, and that can cause some large-scale issues that you don't want to face, especially not alone. That's why we're here to face it with you. River City Termite & Pest Control services a wide range of facilities with extensive commercial pest management solutions. Some of the properties we service include office buildings, schools, industrial sites, churches, and many others.

Using only the safest, most effective treatment methods, we eliminate all pest activity from your facility and perform the necessary exclusions to keep them out for good. Our services are scheduled quarterly or bi-monthly at your convenience, and we're always here for you in case of an emergency. As proud members of the NPMA (National Pest Management Association) and the LPMA (Louisiana Pest Management Association), we hold ourselves to the very highest standards. Give us a call to address your commercial pest control needs today.
Schedule Your Free Inspection
Complete the form below to schedule your no obligation inspection with River City Termite & Pest Control, Inc..
Affiliations & Accreditations