Effective Pest Solutions In St. Francisville, LA
Established in 1809, the historic district of St. Francisville, LA embodies the serenity of quiet, small-town living. However, that sense of peace gets disrupted when pests enter the picture. Local pest populations pose a year-round threat to local home and business owners, exposing St. Francisville properties to the dangers of pest infestation. The most effective way to protect yourself from the perils of pest infestation is to call in your local pest professionals.
River City Termite & Pest is here to provide St. Francisville properties with superior pest control services at affordable rates. Since 2007, our family-owned and operated company has been servicing residential and commercial properties with comprehensive pest control solutions. Whatever kind of West Feliciana Parish pest control you're looking for, we can help. We offer a range of general and specialized treatments to target your specific needs, and we won't stop until you're completely satisfied with the results. Call today to get started.
Residential Pest Control In St. Francisville, LA
Your St. Francisville homes deserve year-round protection from household pest infestation, and that's why we're here. River City Termite & Pest provides residential pest control solutions that local homeowners and their loved ones can trust. Our six-step general pest control process guarantees full coverage of the interior and exterior:
1. Consultation

2. Baseboard & individual room treatments

3. Bait stations under sinks in kitchen and bathrooms

4. Exterior de-webbing and spray treatments

5. Ant mound yard inspection

6. Yard granulation
All of our trusted treatments guarantee pest-free conditions around your home. We also offer a long list of specialty services, including new construction termite control, wood-destroying insect reports, bath trap services, and strategic treatments for mosquitoes, fleas, cockroaches, and termites.
Our follow-up services are scheduled on a quarterly basis to make sure your home remains pest-free moving forward. We also offer emergency services because being there for you when you need us is our top priority. Reach out to get started.
The Benefits Of Pro Spider Control In St. Francisville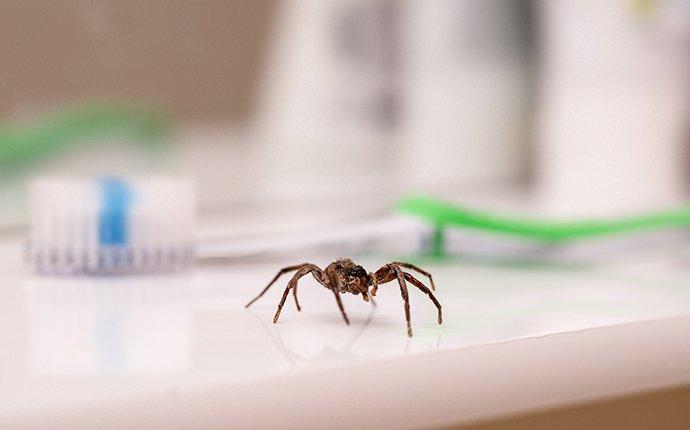 Spider infestation is an intrusive nightmare that no property owner wants to experience. While some spiders bite, the good news is that most species aren't dangerous. However, that doesn't mean they're a welcome sight around our properties.
You may not know this, but spider activity often indicates insect infestation because that is their main food source. Along with food, spiders come into our homes and businesses for shelter. They prefer cool, damp areas, so their presence may indicate moisture problems around the property.
The best way to deal with your spider problems is with help from the experts. Here at River City Termite & Pest, we're eager to show you the benefits of pro spider control in St. Francisville.
Our team is thoroughly experienced in dealing with common local spiders, and we offer extensive prevention to keep them away all year long. Reach out to us, and we'll get the ball rolling.
How Termites Get Into St. Francisville Homes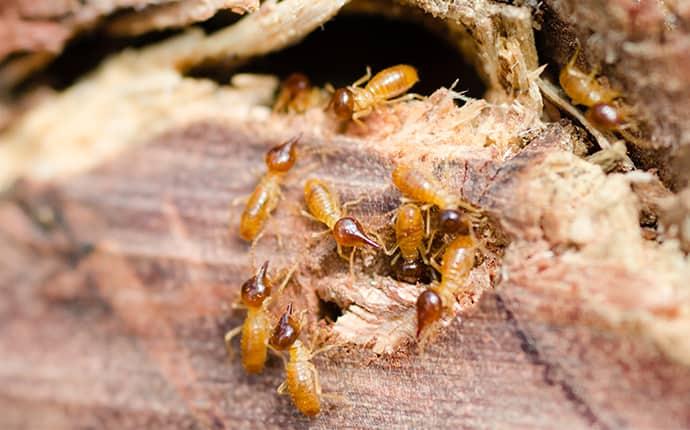 Termite damage is a huge threat for local homeowners, which is why it's a good idea to familiarize yourself with these wood-eating pests.
Termites use water and soil to build mud tunnels that lead up to the perimeter of your house. They use these intricately constructed tunnels to climb up the sides of your structure and access your home.
Termites also gain entry into or homes through remote cracks and crevices around the foundation. Oftentimes, they're transported into your home via rotting or moisture-damaged wood. That's why it's important to inspect all wood sources that come into your home.
Now that you know more about how termites get into St. Francisville homes, it's time to address your termite control needs. The most reliable way to deal with a termite problem is to secure ongoing services from pest professionals. Call the team at River City Termite & Pest for dependable termite coverage.
Commercial Pest Control In St. Francisville, LA
As a local business owner, you should know that commercial pest infestation poses a huge threat to your customers, employees, facility, and reputation. That's why ongoing services from the pros are so important. River City Termite & Pest provides thorough commercial pest control services to a long list of facilities, some of which include office buildings, industrial sites, churches, daycares, and dormitories.
Using only the safest, most effective treatment methods, we eliminate all pest activity from your facility and perform the necessary exclusions to keep them out for good. Our services are scheduled quarterly or bi-monthly at your convenience, and we're always here for you in case of an emergency. As proud members of the NPMA (National Pest Management Association) and the LPMA (Louisiana Pest Management Association), we hold ourselves to the very highest standards. Contact us to learn more.
Schedule Your Free Inspection
Complete the form below to schedule your no obligation inspection with River City Termite & Pest Control, Inc..
Affiliations & Accreditations