Effective Pest Management Solutions In Walker, LA
Colloquially nicknamed the ''Pine Tree Capital of the World,'' Walker, LA, is perhaps one of Louisiana's most beautiful cities. The 343 acres of land was settled and developed by hardworking pioneers from the west after 1812. More than two hundred years later, Walker, LA, has grown into one of the lushest landscapes in the Baton Rouge suburbs. It is well known to be one of the best towns for young families in Louisiana. Near the flowing Amite River, residents of Walker enjoy hiking, fishing, and exploring the nearby city of Baton Rouge.

Young families are not the only inhabitants in this beautiful town. Instead, there are rats, mice, roaches, termites, and all manner of dangerous pests lurking just outside Walker's property limits. Whether or not they are aware, homeowners in this part of the country may be at significant risk for damage, disease, and food contamination.

River City Termite & Pest is proud to serve on the front lines of the Walker, LA pest elimination war. For over a decade, our highly skilled team and professional treatments have restored homes and businesses to their original pest-free conditions. For more information about the pest treatments we offer to homes, businesses, and other Walker properties, reach out to the service agents at River City Termite & Pest today.
Residential Pest Control In Walker, LA
When it comes to homeownership, the last thing you should have on your mind is the constant threat of a pest invasion. From dangerous rodents to blood-feeding pests such as bed bugs, the year-round threats from these creatures are simply too large to overlook. That's where River City Termite & Pest comes in. Our team is prepared to address any pest-related challenge by offering a wide range of home pest control plans.
Homeowners may enjoy pest protection in the form of:
Cleaned, monitored, and regularly inspected baseboards

Bait stations placed under every sink in all bathrooms and food prep areas

De-webbing of the yard and home interior

Preventative treatments sprayed under eaves, windows, doorways, and landscape features

Ant treatments and prevention

Back and front yard granulation
Get answers to the problems you can do without by contacting the residential pest control plan managers at River City Termite & Pest.
Guide To Minimizing Mosquitoes In Walker, LA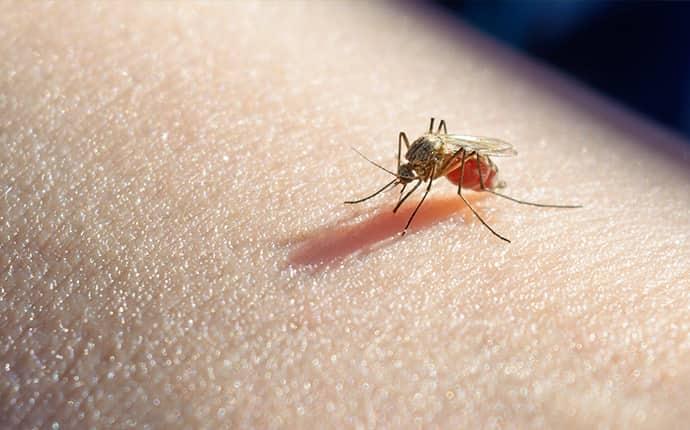 You might be tempted to assume that mosquitoes are just another annoying pest, but you might not know that these creatures can pack a powerful, even deadly punch.

Mosquitoes in Walker, LA have been reported to spread all sorts of dangerous illnesses, many of which require extensive recovery times or even hospitalization. In order to combat these dangers, it will be important to minimize mosquito activity around your Walker property.
Some strategies for this include:
Managing landscaping features by mowing grasses, pruning shrubs, and reducing flowering plants.

Removing standing water sources in tarps, toys, and soil dips.

Installing mosquito larvicides in standing water sources that cannot be removed, including ponds, fountains, and birdbaths.
Want more helpful tips and advice for the prevention of mosquito populations in your Walker yard? Contact the professional team at River City Termite & Pest for strategies that can't be beat.
How Important Are Termite Inspections In Walker, LA?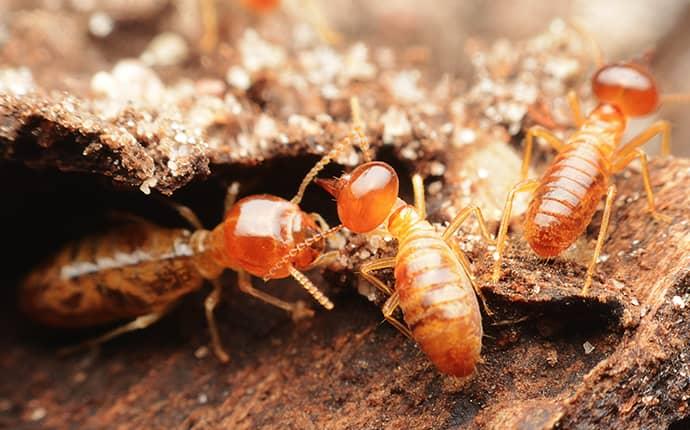 Termite inspections are some of the most important preventative actions in general pest control. Not only are these pests extremely common this far south, but they cause billions in damages every year. River City Termite & Pest offers termite inspections that include:
WDIR visual termite inspections

Termite treatments and chemical baits

Follow up visits and care
Get your termite inspection from River City Termite & Pest today.
Commercial Pest Control In Walker, LA
As a locally owned and family operated business, River City Termite & Pest understands what it takes to run a successful business. We also know that it only takes a single pest infestation to send it all crashing down around you. Instead of leaving the safety of your business or commercial enterprise up to chance, invest in the quality services of River City Termite & Pest now.

We are happy to serve dozens of industries in Walker, LA, including:
Office buildings and workstations

Schools, colleges, and universities

Daycare facilities, gyms, and aftercare programs
Whether or not your industry appears on our list, River City Termite & Pest will be proud to serve you too! Get in contact with our crew of professional pest exterminators by calling our main office right away, or visit us in person at your nearest Walker, LA branch. We're passionate about taking care of the pest control concerns that your business has and will face today, tomorrow, and in the years to come.
Schedule Your Free Inspection
Complete the form below to schedule your no obligation inspection with River City Termite & Pest Control, Inc..
Affiliations & Accreditations