Quality Pest Control In Zachary, LA
Considered one of the friendliest places to live in Louisiana, the town of Zachary is known for its good public schools, affordable housing options, and signature bayou flavor. The town is located only miles from Baton Rouge, which makes it an ideal suburban location for individuals who commute. Zachary also offers golf courses, parks, every kind of cuisine, and a thriving local business scene. With yearly conditions that involve a lot of rain and humidity, as well as heat, pest problems are part of daily life.
At River City Termite & Pest Control, we have been providing East Baton Rouge Parish pest control for more than 20 years. It's our mission to create thorough pest-free results that last, and we're able to accomplish this with customized treatment plans for each of our customers. For more information on our services and to receive your free estimate, call us today.
Residential Pest Control In Zachary
At River City Termite & Pest Control, we bring the households of Zachary safe and affordable pest control. Each product that we use is designed to be safe for people, pets, and the environment, and all of our technicians are state-licensed and insured. Our process starts with a thorough assessment of your property, during which we check the entire outside and even the hard-to-reach crawl spaces and attics of the inside. Our six-step protocol includes honest conversations about pest control goals and a treatment plan that builds a secure barrier around your home. We typically encourage homeowners to schedule routine maintenance for ongoing protection. For the homeowner who requires special solutions, we provide targeted services for mosquitoes, fleas, ticks, rodents, and termites. All of our services are always guaranteed, so if a treated pest returns, we'll re-service your home at no additional cost to you. For more information on residential pest control, contact us today.
Protecting Your Zachary Home From Formidable Termites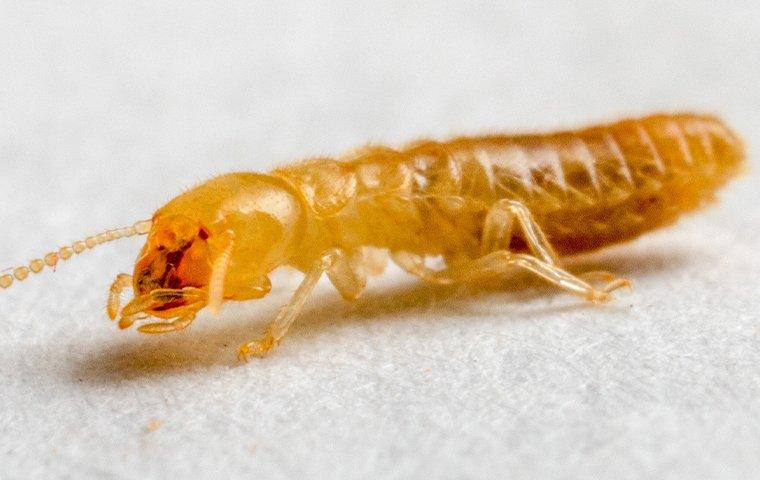 Termites are one of the most expensive and troublesome pests that could damage your Zachary home throughout the year, and with the amount of moisture that the town sees, they're never too far away. While residents can take preventive measures to monitor their homes for termite damage, the best way to protect your investment is with professional help from River City Termite & Pest Control. With more than two decades of experience, we know how formidable these pests can be, which is why we provide homeowners like yourself with a multitude of treatment options.
To start, we perform Wood-Destroying Insect Reports, which is an invaluable service for new homebuyers in order to determine if there is the presence of harmful pests like termites and carpenter ants. We also offer inspections for homeowners looking to prevent termite damage as well as for homeowners who suspect that they might have an issue. Our treatments include digging and trenching as well as the application of Termidor® liquid termiticide. All of our treatments come with an annual follow-up and warranty. To learn more about termite protection, contact us today.
A Guide To Keeping Ants Out Of Your Zachary Home
Keeping ants out of your Zachary home can be a hassle but with a few helpful pointers, it doesn't have to be so complicated. Try these tips for an ant-free home:
Ensure that all doors and windows around the home are well-fitted. If they're not, apply weather stripping and door sweeps.

Fill any noticeable crevices in your foundation with silicone-based caulk.

Always keep food items securely stored.

Rectify leaky pipes, downspouts, showerheads, faucets, and other fixtures.

Avoid letting sinks drip and collect water.

Clean the surfaces and floors around your home regularly.

Take the trash out frequently.
At River City Termite & Pest Control, we work with homeowners throughout the year to keep their properties free from ants. Our state-licensed pest experts treat both the inside and outside of your home in order to create a secure barrier between you and invaders like ants. For more information on our ant control services, contact us today.
Commercial Pest Control In Zachary
Keeping pests out of your Zachary business is of the utmost importance, which is why at River City Termite & Pest Control, we work tirelessly to make this your reality. All of the businesses we work with receive customized treatment plans to address the specific needs that they have. This entails interior and exterior applications and routine follow-ups to guarantee a safe pest-free work environment. We are a state-licensed and certified company with more than 20 years of experience protecting our community from pests and we will always strive to earn your total satisfaction. For more information on commercial pest control services, contact us today.
Schedule Your Free Inspection
Complete the form below to schedule your no obligation inspection with River City Termite & Pest Control, Inc..
Affiliations & Accreditations